#PreMarket Prep Guest List For The Week of March 10, 2014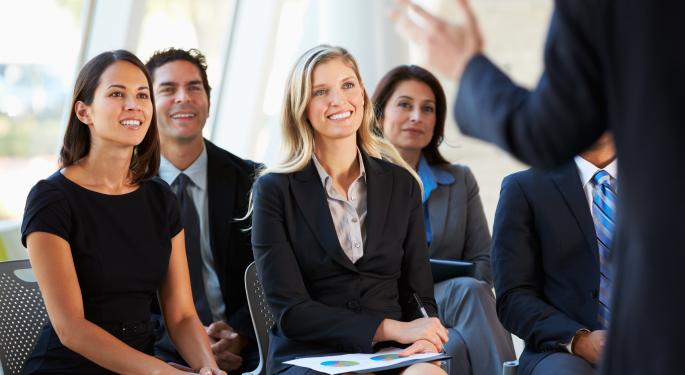 There is a full slate of guests for the week's #PreMarket Prep broadcast, sponsored by OptionsHouse.
Some recurring guest will be joining in, along with new voices who have yet to bring their market perspective to the audience.  
Tune into the show at 8:00 am EST Monday-Friday here. 
Monday, March 10, 8:35 a.m.
Tim Melvin(@timmelvin), The Tim Melvin Deep Value Letter; Discusses Long-Term Investing
The Marketfy maven will be on to talk about long-term investments and finding value in stocks.
9:00 a.m.
Ross Weiner (@CapCube), President and CEO, Gemsco Capital
An accomplished investment professional and entrepreneur with high-level real estate investment expertise. Proficient in private and public market transactions, multiple asset classes, and sophisticated transaction and financial structures.
Tuesday, March 11, 8:35 a.m.
Nic Chahine (@racernic), Creating income with options spreads
Nic will join the show every Tuesday to discuss the week's options outlook.
9:00 a.m.
Vlad Karpel (@tradespoon), Founder, Tradespoon
Extensive experience building financial and media applications. Daily stock and options picks. Recommended by Barron's. Picks based on a quant models and return average of 30 percent per trade.
Wednesday, March 12, 8:35 a.m.
Harlan Pyan (@AllAboutTrends), CEO of All About Trends
AAT is a subscription-based newsletter service focused on helping individuals secure consistent profits in the market by trading what they see, not what they think, hear or fear.
9:00 a.m.
Doug Huber(@CapCube), Senior Research Analyst, Federal Street Advisors
Leads the Alternatives research effort where he is responsible for identifying, evaluating, and monitoring Hedge Fund and Private Equity managers.
Thursday, March 13, 8:35 a.m.
Fari Hamzei (@HamzeiAnalytics), Founder of Hamzei Analytics
Fari will join the show every Thursday, bringing his wealth of knowledge on aggressive equity options and index futures trends.
9:00 a.m.
Michael Pachter (@michaelpachter), Research Analyst, Wedbush Securities
Video game, social media, digital media and electronics analyst.
Friday, March 14, 8:35 a.m.
Joe Gits (@smainfo), CEO & Founder at Social Market Analytics
Joe is a pioneer in the emergence and growth of quantitative trading systems. He will join the show at the end of every week to discuss the under-the-radar stocks that travel on social media.
9:00 a.m.
Brian Shannon(@alphatrends), Founder of Alphatrends
Full-time trader, educator and author of the highly regarded book Technical Analysis Using Multiple Timeframes.
Posted-In: Brian Shannon Doug Huber Harlan Pyan Joe Gits Michael Pachter Nic ChahinePre-Market Outlook General
View Comments and Join the Discussion!