Halo Investing Wants To Simplify The Process To Buy Notes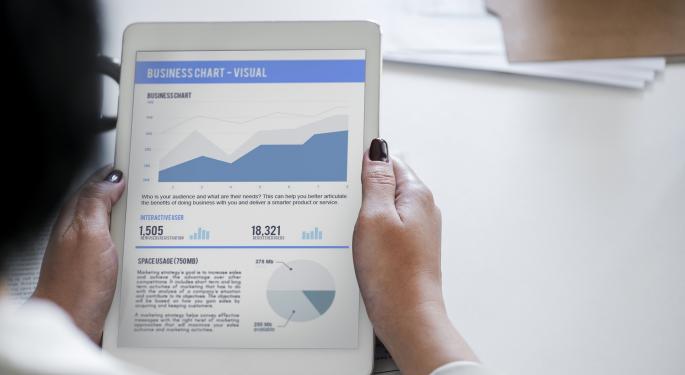 The Benzinga Global Fintech Awards are a yearly showcase of the greatest advents in fintech from leaders and visionaries in the worlds of finance and technology. This year, we have executives, developers and innovators from the likes of Facebook, Amazon, IBM, JP Morgan, Zelle, TD Ameritrade, TradeStation, Fidelity, and so many more.
The BZ Awards is an oscar-like event to showcase the companies with the most impressive technology, who are paving the future in financial services and capital markets. In preparation for its biggest installment yet this May, we're profiling the companies who have moved to the final round of judging for the BZ Awards. In this feature we focus in on Halo Investing.
What does your company do? What unique problem does it solve?
Halo Investing offers the first independent multi-issuer platform in the US for structured notes. We here at Halo like to consider
structured notes
the best investment product that no one has ever heard of. In practice, it is an elegant product that can be customized to fit any investment objective and today there is 50-60bl in new issuance a year in the US (500bl in new issuance a year in Asia). The reason it has not seen a higher level of adoption is the previous barriers to entry
—
Halo has been a key driver to grow it's overall issuance. Prior to Halo, customizing a note carried a $3 million minimum, whereas on the Halo platform this can now be done for $250,000 and be allocated at the customer level in $1,000 minimums.
Halo's platform provides education, pre-trade analytics, a competitive bidding auction (among our 10 issuing banks), and an unparalleled suite of post-trade management to provide full lifecycle management of structured notes and eases product adoption. Halo is bringing efficiency, transparency and best pricing to a previously opaque market and the analytics and tools we provide to help empower advisors and
brokers
to best utilize structured notes in their practice.
In addition to providing a platform that facilitates the trade of structured sotes for the buy-side, Halo is also providing custom solutions to lower costs of issuance and scale distribution for the sell-side.
Who are your customers?
Today, we serve two tranches of customers on both the buy side and sell side. Our buy-side customers are primarily registered investment advisors (RIAs), broker/dealers or private banks and also serve a variety of institutional clients.
On the sell-side, Halo works with a number of global banks to help bring efficiency and scale to their structured note distribution. As an agile fintech company, Halo provides bespoke solutions to each bank to offer innovation in all facets of their business whether that be to internal processes, data optimization, and analysis, or white labeling of the Halo platform.
Geographically, our business is growing beyond the scope of the United States. We are currently doing business in Asia, Africa, Europe, and Latin America. In 2019, most of our business will abroad.
How long have you been in business?
Halo Investing was founded in May 2015 and has operated its structured note platform since October of 2016.
Where are you located?
Halo is headquartered in Chicago, IL and is opening an office in Singapore Q3 of this year.
Who is your company's leadership? What kind of experience do they have?
Biju Kulathakal is a serial entrepreneur and the co-founder and CEO of Halo Investing, the first and fastest-growing independent multi-issuer technology platform for structured notes. Biju was also a co-founder of Redbox, the movie-rental kiosk; founder and past CEO of Trading Block Holdings, an online brokerage firm; and a Venture Partner at OCA Venture Partners. Biju received a B.S. in Aerospace Engineering from Illinois Institute of Technology and lives in Chicago, IL.
Jason Barsema is the Co-Founder and President of Halo Investing, Inc. Previously, Jason was a Partner on a large Private Banking team at Credit Suisse, where he managed portfolios for Ultra High Net Worth Individuals & Institutions. Jason has deep experience in the Structured Note and Alternative Investment space, with the products encompassing nearly 50% of his portfolios. Jason has his B.A. in Economics from Northern Illinois University and his M.B.A. from the Kellogg School of Management at Northwestern University. He sits on the Advisory Councils of the NIU College of Liberal Arts & Sciences, the NIU Economics Department, and Rich Harvest Farms.
Is there anything else Benzinga should know about your company?
Halo Investing is launching a Direct to Consumer initiative in Q4 of 2018! This will allow for self-directed investing in structured notes, which has never been done before. Creating impact and access to structured notes has been a cornerstone of Halo's business and we welcome Benzinga to help Halo change how the world invests.
Posted-In: Benzinga Fintech Awards Halo Investing Structured NotesFinancial Advisors Fintech Personal Finance
View Comments and Join the Discussion!