Profiting From Data: How Investment Managers Can Monetize Data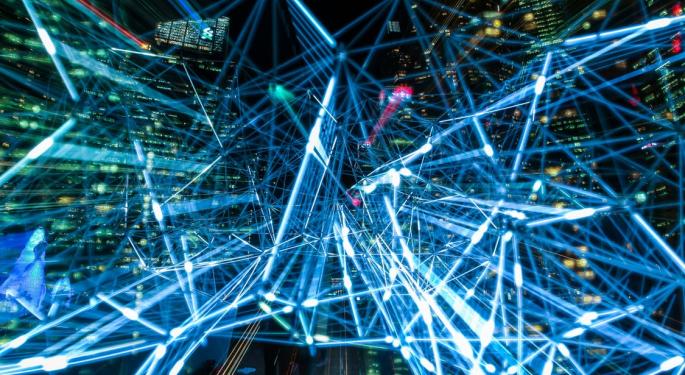 Most industries are being transformed by the access and control of data. Technology has certainly enhanced the role data plays in a business – many recognize this. But the crucial role that data can play in improving the bottom line is still vastly underappreciated.
The investment management industry is no different. While some might consider data management a dull topic – or of secondary importance vs. good investment decisions – data actually underpins everything an investment business does. Robust data management is the bedrock of accurate and reliable information, as better information empowers better decision-making for both managers and clients.
Data has the potential to transform how investment managers do business. But only the right data strategy enables managers to turn their data infrastructures into profit centers. So how do they do this?
A brief history of data
In order to understand how to drive profitability from data, it's important to understand where we are and how we got here. In the beginning there were databases and data marts. They were great for organizing related data but not so great for analyzing it.
This worked in the infancy of the digital age: In 1996, only 25 million email messages were sent, and there were 100,000 websites. Google did not yet exist. The average client expected reporting only monthly or quarterly. Financial services typically retained only a limited set of personal client information: name, address, phone number, net worth, investment objectives and social security number. That's it.
More than 20 years later, we now have over one billion websites, multiples of the data volumes we had in the '90s, and massive mobile adoption. Clients now have scores of new investment vehicles, and many expect daily or even intraday reporting.
Data-dependent industries like financial services began a widespread graduation from databases to data warehouses, in order to cope. Compared to data marts, data warehousing added some analytic capabilities, but was severely limited in the amount of data it could analyze – especially when we think of the masses of information created every second.
However, these original data warehouses also required numerous extensions. In addition, not only was the cost of ownership for these data warehouses very high, but also the creation of new views for users was very expensive and slow to deploy. Expanding lines of business with new products and services that required additional data capabilities was nearly impossible, because you couldn't extend existing data models designed for a single purpose. The result was another database with another set of issues and disconnected systems.
The response to this is the digital warehouse.
The new era of data management
The core driver of the digital warehouse is its openness to users. It combines and interacts with many non-traditional data points, such as media, documents, held-away assets and private assets, while able to perform analytics on data in real time. It can deliver even greater value by including real-time data feeds such as exchange prices, social media activity and cloud-based documents.
At their best, digital warehouses also include in-memory non-SQL data access, big data analytics, user-customizable data views and mashing of multiple data retrieval and processing apps, together on flexible canvases.
Real aggregation and data strategies mean investment businesses can avoid re-accounting, which is also key. Real aggregation is the act of consolidating information from internal systems, private data sources and third-party financial institutions to create a comprehensive financial view. It means you only account once, and don't waste time and money re-accounting again.
The secret to making this possible is utilizing an open-architecture data model, combined with all the core benefits of the digital warehouse to achieve real aggregation.
Good data management equals better profits
So how does digital warehousing lead to increased profitability?
It starts with aggregating and managing data in a fashion that provides a single version of the integrated truth. This enables investment management businesses to make better decisions. Better decisions using better information is precisely what leads to better investing. Investing at its foundation is an information and decision-making game, after all. The better investments do, the more investors' assets grow, which in turn increases advisory-based fees (i.e., revenue) for the investment manager.
What might be a bit less obvious is how costs can be controlled through the digital warehouse. The reality is, getting disparate information together, assessing and running analytics on the data, executing investment decisions based on that analysis and communicating the effect to clients all takes a lot of time. In the case of early data models, these tasks were often impossible to even complete manually. This meant paying absurdly high customization fees to traditional data warehouse vendors to support the business.
With digital warehousing, investment managers don't spend unnecessarily on customization, and spend more time investing and communicating with clients. This means both explicit and opportunity costs go down.
Two telling KPIs as to whether this is working are the number of clients per portfolio manager and the number of clients per relationship manager. The higher these KPIs, the more profitable the business is, as more clients can be handled with the existing headcount. But this also provides new revenue opportunities (i.e., a the ability to support a growing client base), while vastly improving the profitability cycle.
Data has a direct relationship with revenue. By using the best available tools, businesses can use information to create opportunities and also save on expenditure – a win-win situation.
Posted-In: InvestCloudFinancial Advisors Fintech Education Tech Personal Finance General
View Comments and Join the Discussion!