Bambu Makes Robos To Invest For Asia's Wealthy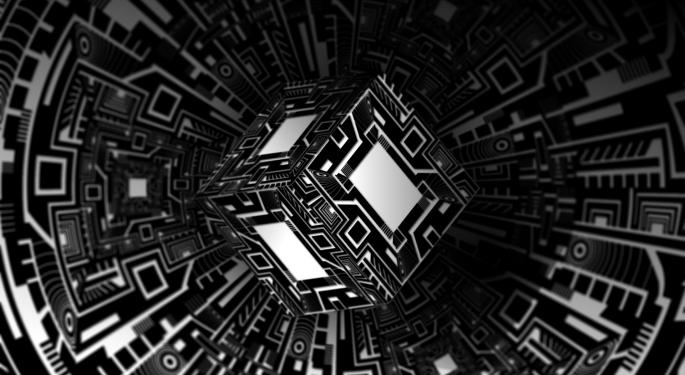 The Benzinga Global Fintech Awards are a yearly showcase of the best and brightest in fintech. In preparation for its biggest installment yet in May 2018, we're profiling the companies competing for the BZ Awards.
Our next feature is on Bambu.
What does your company do? What unique problem does it solve?
Ned Phillips, CEO and founder, Bambu: Bambu is Asia's leading B2B robo advisor software firm, offering financial and consumer brands the ability to integrate and benefit from the ongoing digital transformation in wealth management. We are market our services Asia-wide, capitalising on our traction to tap the growing robo advisory market. The company was founded by finance and technology industrial players Ned Phillips and Aki Ranin, in February 2016.
Who are your customers?
Our target customers are financial, and consumer brands are looking to integrate and benefit from the ongoing digital transformation in wealth management. We offer three different products aimed for our client's end-customers: Robo-in-a-Box for Retail investors, White Label Robo for Retail and Affluent investors, and Intelligent Advisor for Private investors.
How long have you been in business?
Our company was founded in February 2016.
Where are you located?
We are based in Singapore and have an office in Hong Kong as well.
Who is your company's leadership? What kind of experience do they have?
Ned Phillips has been based in Asia for the past 25 years; starting his journey in FinTech since 1999 with E*TRADE as one of the very first online brokers before becoming Managing Director in 2007. He was part of the transformation of the stock exchange where he developed two pan-Asian exchange, one of which is in conjunction with SCX and Chi-X. Ned had the opportunity to experience the first dot-com boom with one of the original FinTech companies as well as become appointed as a consultant to 8 Securities when they launched the first Robo Advisor in Asia.
Aki Ranin, co-founder and COO of Bambu, is the technology industry veteran and former software developer. He is a recognised authority in FinTech and accomplished technology executive with a highly technical background.
With a deep-rooted passion for tech, he holds 15 years of experience in developing companies and creating spectacular results. In his previous role as Commercial Director for Tigerspike, he focused on growing the financial services business across Southeast Asia and also established the partnership of Tigerspike and Bambu. Once Vice President of Technology at Avaus, he ran operations and P&L for a team of 50 designers and software engineers. Aki Ranin graduated with a Master of Science in Computer Science from Aalto University.
Who are your investors, if any?
Franklin Templeton & Wavemaker Partners.
Is there anything else Benzinga should know about your company?
Our company has attained awards and achievements since our establishment. Here are our milestones:
We built Singapore's first digital platform CONNECT by Crossbridge Capital in November 2016
Alumni of SuperCharger 2.0 Accelerator Program
Participant in Innohub Bangkok Bank Program and FUSION Fintech program in Switzerland
Signed contract with Standard Chartered Bank (Singapore)
Obtained investment from Franklin Templeton and Wavemaker in 2017
Won Best Early Stage Startup at Fintech Finals 2016, Best of Show at FinovateAsia 2017, top 24 Finalist at Jumpstarter 2017
View Comments and Join the Discussion!
Posted-In: bambu Benzinga Global Fintech Awards Ned Phillips RoboadvisorFinancial Advisors Fintech Personal Finance Best of Benzinga