Former Hedge Fund Manager Leans Into Soft Skills To Financially Advise Special Needs Families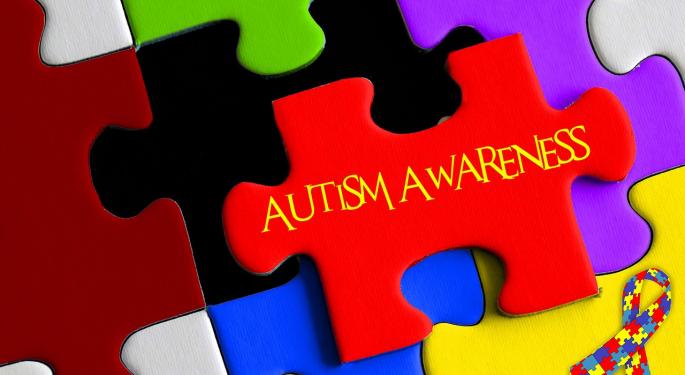 Todd Sensing worked in financial services for 25 years, managing an equity fund, consulting community banks at a swap desk and running a long-short hedge fund.
None of those businesses addressed a need that's close to him: financial planning for families with special needs children.
As the father of two children who are on the autism spectrum, Sensing noticed a lack of affordable fiduciary services for people sharing his circumstances.
"I read and see things from time to time that a lot of people don't necessarily understand, and when you're overwhelmed with a child with special needs, it can become difficult," he said, noting that such clients are often vulnerable to malfeasance.
"You have a problem and you don't know how to solve it and you're looking for a solution. Sometimes a solution provider will come along and give you a [standard] solution, even though it may not be the best one."
His experience ultimately inspired a change in vocation. Now, Sensing provides financial education to underserved families with special needs and pre-college children with Family Vest, a financial advising firm he founded for families with special needs children.
Sensing's Sensibilities
His approach is largely informed by empathy.
"You're dealing with someone who has emotional things going on in their lives, and they are worried about 'who's going to take care of my child when I'm gone?' [and] are [whether they're] going to be able to function and have the funding to support a life you want them to have," he said.
The concerns unique to special needs families are compounded by equally unique financial demands, Sensing said.
"It's a puzzle that's more complicated to handle: the income level for these folks are not necessarily going to be as high in many cases, or what is there is going to be completely strapped," he said. "You've got therapies to pay for, all these things to figure out how to budget for."
Special Solutions For Special Needs
Sensing's strategy, then, is to help clients manage trusts and select affordable insurance and loan plans specific to their situations.
For example, while he wouldn't necessarily recommend a lifelong insurance policy for most of the population, he considers it a good idea for his clients.
Sensing occasionally calls on his hedge fund background to guide services, particularly as he helps clients manage their expectations for the economy.
But not all skills have transferred.
"Being able to empathize with them is the key, and I don't think the empathy thing was taught to me in my career as a hedge fund manager at all," he said.
Life on Wall Street didn't lend much to Sensing's current post, he said.
"It's a completely different world, but it would be a shame for me to continue to do that when I'm completely content with where I'm at financially and there's probably more things I can do to help people than managing a REIT portfolio."
Sensing will speak Wednesday on Benzinga's PreMarket Prep radio show.
Related Links:
What To Do When Life Throws You A Financial Curveball
4 Ways This Fintech Startup Is Disrupting Financial Planning
Posted-In: Family Vest Todd SensingFinancial Advisors Psychology Personal Finance General Best of Benzinga
View Comments and Join the Discussion!