4 Flashy Forms Of Financing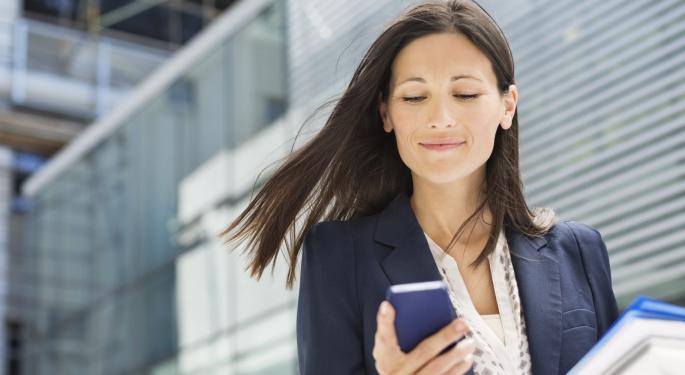 In today's business landscape, digital is a key driver. Big data equals big power. Together, data and the digital landscape can streamline a corporation's financial processes.
Here are four easily accessible online financial tools.
Square Capital
Square Inc (NYSE: SQ) introduced a payment solution that allows credit and debit card transactions to occur via smartphone or tablet. The Square device links with an app that provides a detailed financial report, allowing business owners access to real-time data. Square deposits payments to users as early as the next day and operates on either a 2.75 percent or 3.5 percent + $0.15 revenue retention rate, depending on the transaction method.
Square launched Square Capital to provide its users with an online loan application platform. If Square grants a loan to a user, loan payments are withdrawn directly from customer payments received by the user via the Square device. The product is ideal for small businesses, and loan eligibility depends on a company's Square activity.
Related Link: Beholden To The Bondholder: How Bonds Affect The Housing Market
BoostUp
BoostUp, a subsidiary of Detroit-based Quicken Loans, grants housing down payments through crowdfunding. Quicken Loans will match BoostUp users up to $1,500. According to BoostUp CEO John Morgan, the model differentiates itself from competitors' models by educating consumers about financing.
"Tons of places try to tell you to save, but not a lot of places tell you how to do it," Morgan explained.
CareCredit Direct
Just this month, CareCredit, a top promotional healthcare provider and division of Synchrony Financial (NYSE: SYF), unveiled CareCredit Direct, a financing option ideal for large medical bills.
CareCredit Direct makes it possible for patients to apply online for financing, even directly from the provider's office when necessary. If approved, CareCredit card holders can use the card to pay for large bills at any partnering hospital.
IBM Global Financing
IBM Global Financing, a division of International Business Machines Corp. (NYSE: IBM), streamlines the financing required throughout the lifecycle of a business' technology. The company has the capability to customize financing options for businesses when purchasing technological equipment. As the value of the equipment begins to depreciate and the client company seeks to sell it, IBM Global Financing oversees the selling process to increase the client's profitability.
IBM Global Financing also facilitates financing structures based on analytics, systems, and the cloud.
Posted-In: BoostUp CareCredit DirectFinancial Advisors Fintech News Financing Tech Personal Finance Best of Benzinga
View Comments and Join the Discussion!