CEOs Vs. Hedge Fund Managers: Who Gets Paid Better?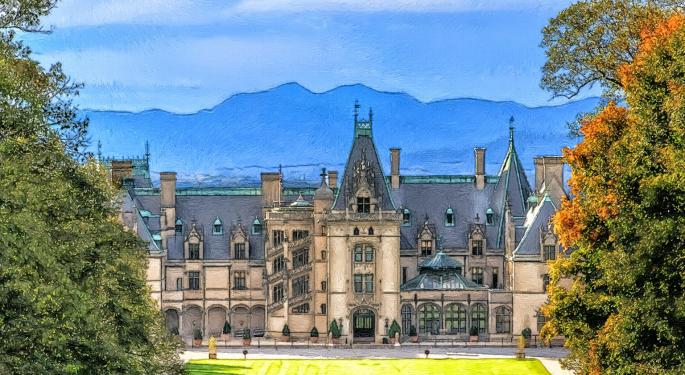 Do you want to become a billionaire? What about running a company? Ever wondered if you'd get richer making it to CEO or as a money manager? Well, Benzinga's got some pointers for you.
The Associated Press and Equilar, an executive data firm, recently published a list of the 10 highest-paid CEOs for 2015. In addition, Institutional Investor's Alpha recently issued its own catalog of the globe's 25 highest-earning hedge fund managers. So, without further ado, let's take a look into both these rolls and try to draw some conclusions.
Related Link: The 25 Worst Performing CEOs In The Country
CEO Compensation
As per the AP and Equilar's data, the highest paid CEOs in 2015 were:
Related Link: Amid Wage Disparities And Political Concerns Over Jobs, Top CEOs Bring In Beaucoup Incomes
Hedge Fund Manager Earnings
Below is a list of the top 10 earning hedge fund managers according to Institutional Investor's Alpha. The count includes each manager's gains on capital in their funds and their share of the fees the firms charge. It should be noted that figures here are substantially higher than those for CEOs, with the number 25 in the list making $135 million.
Citadel's Ken Griffin: $1.7 billion
Renaissance Technologies' Jim Simons: $1.7 billion
Bridgewater Associates' Ray Dalio: $1.4 billion
Appaloosa Management's David Tepper: $1.4 billion
Millennium Management's Israel (Izzy) Englander: $1.15 billion
D.E. Shaw Group's David Shaw: $750 million
Two Sigma Investments' John Overdeck: $500 million
Two Sigma Investments' David Siegel: $500 million
Viking Global Investors' Ole Andreas Halvorsen: $370 million
The Children's Investment Fund Management (UK)'s Christopher Hohn: $300 million
Perceptive Advisors' Joseph Edelman: $300 million
Disclosure: Javier Hasse holds no positions in any of the securities mentioned above.
View Comments and Join the Discussion!
Posted-In: Appaloosa ManagementEducation Entrepreneurship Hedge Funds Management Economics Success Stories General Best of Benzinga