Top 20 Financial Pundits To Follow On Twitter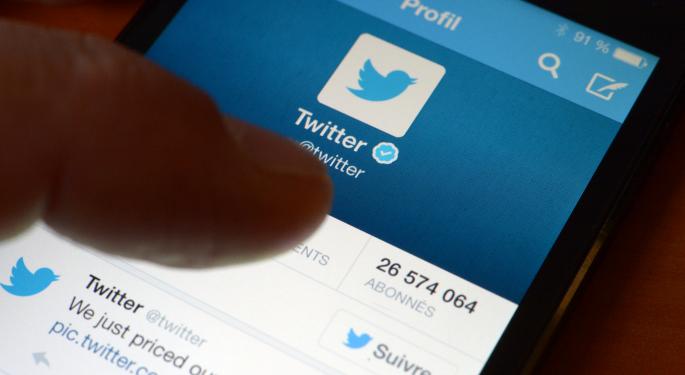 Financial advice is not easy to get, and today when the national debt is at an all-time high, many are eager for a few words of wisdom. Here is an updated list from The Wall Street Journal containing 20 wealth and financial experts on Twitter who can shell out some worthy information.
1) Howard Lindzon (@howardlindzon) – chairman/co-founder of Stocktwits, GP of Social Leverage (Angel), Wallstrip creator (purchased by $CBS), Momentum, Stocks, Stock Market & LOL hunter. 78,900 tweets; 245,000 followers
2) Clayton Christensen (@claychristensen)– professor at Harvard Business School, author of @MeasureYourLife and tweets with occasional assistance from the Fellows at the Forum for Growth & Innovation. 1,178 tweets; 101,000 followers
3) Josh Brown (@ReformedBroker)– Chairman of the Twitter Federal Reserve and author of 'Clash of the Financial Pundits'. 80,000 tweets; 85,700 followers
4) Herb Greenberg (@herbgreenberg) – TheStreet, CNBC, journalist, hype-buster, creator/proprietor of the ORIGINAL Hostile React-o-Meter. 20,500 tweets; 64,200 followers
5) Barry Ritholtz (@ritholtz) – founder and chief investment officer of Ritholtz Wealth Management.50,400 tweets; 59,400 followers
6) Gemma Godfrey (@GCGodfrey) – voted the Most Popular Businesswoman on Twitter & Commentator of the Year. Head of Investment Strategy; board director; TV broadcaster; quantum physicist. 3,328 tweets; 50,700 followers
7) Michael Kitces (@MichaelKitces) – publisher of The Kitces Report and the blog Nerd's Eye View at http://www.kitces.com. 49,100 tweets; 17,500 followers
8) Whitney Johnson (@johnsonwhitney) – co-founder @claychristensen's fund; @harvardbiz-er; speaker; coach; short-listed @thinkers50 Future Thinker award; @wsj's 20 $ tweeters; author @daredreamdo. 16,800 tweets; 45,800 followers
9) Tadas Viskanta (@abnormalreturns) – founder and editor of Abnormal Returns, a popular investment blog. 11,200 tweets; 42,500 followers
10) Tim Seymour (@timseymour) – hedge fund manager, financial TV: CNBC Emerging Markets contributor, trader, CNBC's Fast Money, CIO/Triogem Asset Management (Global EM Investments). 7,419 tweets; 34,000 followers
11) Shane Parrish (@farnamstreet) – runner of the Farnam Street Blog, which delves into the psychology of financing. 13,300 tweets; 27,100 followers
12) Manisha Thakor (@ManishaThakor) – founder and CEO of MoneyZen Wealth Management. 3,717 tweets; 15,600 followers
13) Carl Richards (@behaviorgap) – creator of the New York Times Sketch Guy column & director of investor education for The BAM ALLIANCE. 11,900 tweets; 15,100 followers
14) Greg Skidmore (@gregskidmore) – founder of Belpointe Asset Management. 3,598 tweets; 12,800 followers
15) Nicole Sherrod (@TDANSherrod) – director of mobile and platform product development at online broker TD Ameritrade. 1,885 tweets; 8,220 followers
16) Christian Magoon (@ChristianMagoon) – founder of strategic advisory firm Magoon Capital. 3,160 tweets; 7,657 followers
17) Carmen Rita Wong (@CarmenSense) – recovered TV host, co-creator (CNBC), correspondent NBC, CNN, CBS, 4x national advice columnist, CEO of Malecon Productions and columnist @Cafedotcom. 5,771 tweets; 7,130 followers
18) Curtis Erickson (@CurtisErickson) – CEO of Erickson Wealth and Tax Management. 456 tweets; 5,578 followers
19) Jerry Kerns (@jerrykerns) – editor-in-chief at Morningstar. 4,745 tweets; 4,385 followers
20) Herb W. Morgan (@hmorgan422) – CEO of Efficient Market Advisors, which provides processional ETF portfolios. 734 tweets; 2,012 followers
View Comments and Join the Discussion!
Posted-In: Barry Ritholtz Carl Richards Carmen Rita Wong Christian Magoon Clayton Christensen Curtis EricksonTopics General Best of Benzinga