How To Find The Best Auto Loan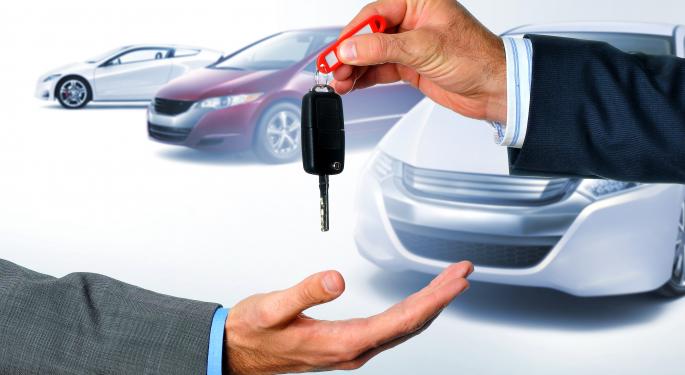 You need a car. You don't have the money to pay cash. You have to get a loan. Where do you find the best deal? Here are a few tips to do auto loans correctly.
Check Your Credit History Long Before You Purchase
The reason personal finance gurus tell you to keep a watchful eye on your credit is because you never know when you'll need it. Mistakes on your credit report take 30 days to remove.
If you're turned down for a loan because of mistakes and you have to wait at least 30 days before reapplying, that could be bad news if you're left without a car.
Lease or Buy?
Whether you lease or buy your car, they're both, essentially, loans. Either you're loaned the car for a fee (lease) or you're loaned money to purchase the car.
Which of these is best is the subject of a lot of controversy with strong opinions on both sides.
There's something to be said for never owning an asset that depreciates in value so rapidly, but spending your life paying on cars you'll never own doesn't sit well with many either. Research the pros and cons and remember that there's no absolute right answer.
Related: 18 Ways To Lower Your Grocery Bill
Don't Get Your Loan from the Dealer
If you lease, it will likely go through the dealer but lets assume you made the decision to purchase. Car dealers are in the car business. Keep your banking business outside of the dealer. The rates are likely better. Before you decide on a bank, check your nearest credit union. Credit union interest rates could be more than one percent lower. Also check online banks.
Decide When You Want to Buy and Do It
Don't impulse purchase a car but if you know its time, do your car and loan shopping within a two-week window. Each time you apply for a loan it hurts your credit score, but credit bureaus will lump any inquiries within a two-week window into one application.
Who Cares About the Monthly Payment?
You might be saying, "I do!" but if you're shopping for a car based on the payment, you're setting yourself up for a very bad deal. Auto dealers can get your payment lower by extending the life of the loan. This puts you in more car than you can actually afford. In the last couple of years of your loan, you may owe more on the car than it's worth.
Think along these lines: A car is a tool to get you where you want to go. It's not a status symbol and purchasing a luxury car to give the impression that you're well off is financial disaster.
All of those bells and whistles that drive up the cost of your car will become very unimportant not long after you drive it off the lot.
Go for a conservative, reliable car at a reasonable price. This will keep your loan smaller, you can pay it off faster and you won't have a case of buyers remorse. If you want to buy some nice things for yourself, at least pick something that doesn't lose value each time you use it.
Posted-In: car dealer lease LoanFinancial Advisors Personal Finance Best of Benzinga
View Comments and Join the Discussion!