13 Ways To Save More Money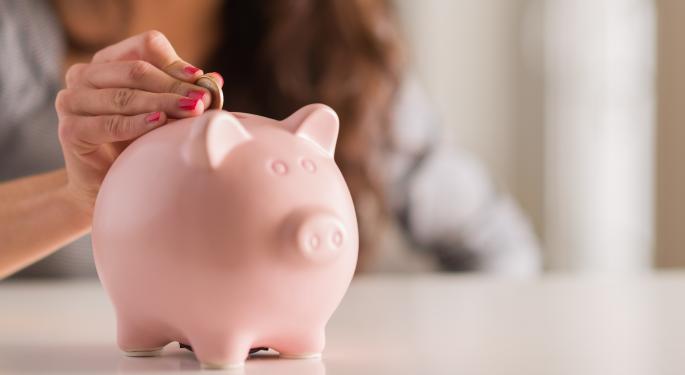 You know how to save money, but you don't have enough money to save—so you might think. You've probably heard or used this reasoning in the past, but is it true?
Not really, say most personal finance experts.
The fact is, saving isn't an option. Much like health and fitness, the longer you put it off, the more painful the consequences will be later.
Related: 8 Lessons Executives Can Learn From 'House of Cards'
But instead of giving you a whole lot of "whys," it's good to look at some of the "hows." Here's a list of 12 practical ways to save a little more.
Save your loose change: 50 cents every day equals $182.50 each year.
Track EVERY purchase: Studies show that when you track your purchases, you will spend less. Use an app like Mint.
No impulse purchases: Give yourself at least 24 hours before you purchase something you weren't planning to buy.
Only buy what you can pay for this month: Never, ever carry a credit card balance.
Create a budget: And stick to it. People spend less when they budget.
Take care of your teeth: Your dentist's advice will save you money. Ask your dentist what a filling costs—or a root canal. That should shock you into taking better care of your teeth. Dental floss is much cheaper.
Become a cheapskate: Nobody is saying to become one of those extreme couponers, but look a little harder for bargains.
When you buy, also save: When you purchase a "want," put the same amount into your savings account. If you can't afford to do it, don't buy it yet.
What does it cost—in hours?: Purchasing a new TV? How much does it cost in work hours? Now that you know you worked 35 hours to purchase it, is it still worth the price?
Buy in bulk: SOMETIMES buying in bulk saves a lot of money. Other times it doesn't. Go to the warehouse store armed with what you pay at the grocery store for some of those items and compare.
Cut the fast food: You're paying about three times more for lunch when you eat out. Even packing your lunch a few days per week will save you money.
And, the coffee: Your Starbucks fix might cost you $2,000 per year. Coffee from home? A fraction of the cost.
Stop wasting food: That's great that you're trying to eat healthier, but eat what you buy. Fresh fruits and vegetables are expensive.
Saving is about small victories. Every little bit adds up. Start creating those small victories today.
Posted-In: Budget bulk purchases Fast Food StarbucksEducation Personal Finance General Best of Benzinga
View Comments and Join the Discussion!