Social Media Stocks: Love Them or Leave Them?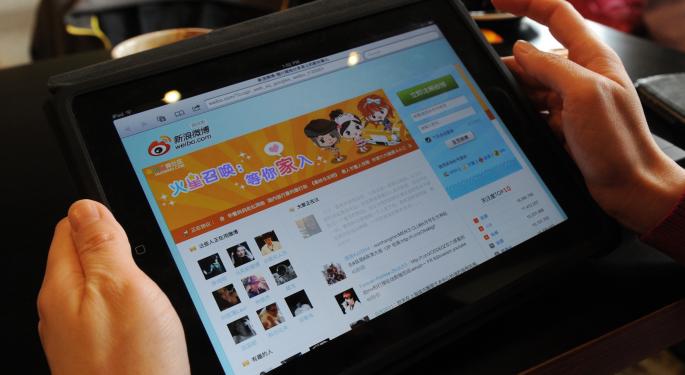 Communication is the cornerstone of any relationship, whether in business or at home. Without effective communication, even otherwise flawless relationships will inevitably have a very limited shelf life.
The ways in which humans have communicated with one another over the last century have changed and developed to the extent that we sometimes seem to be one minor technological tweak away from talking to each other telepathically. Until that happens, however, we are relegated to the latest and currently greatest form of communication -- social media.
Uber-popular social media sites like Facebook (NASDAQ: FB), Twitter, Pinterest and the relatively antiquated pioneer MySpace have changed the way we stay in touch with one another in our professional, academic, and personal lives. While email was once the quintessential form of technologically advanced communication that replaced the landline telephone, social media has now emerged as the preferred method of correspondence worldwide.
A recent study by researchers at Purdue University found students average 123 minutes per day in front of a computer. And of those 123 minutes, 31 are spent on social media sites -- the most amount of time for any internet activity. 
So there is obviously money to be made off of social media. Investors salivate like Pavlov's dog at the mention of stocks like Facebook and Twitter, and for good reason. These are multibillion dollar, publicly-traded corporate entities that appear to be here for the foreseeable future.
But Facebook and Twitter are not the only significant stocks to consider when it comes to investing in social media. Everyone wants to latch on the next big internet "widget" -- and those who hesitate often wind up wishing they hadn't. With that in mind, here are some of the biggest up-and-coming social media sites that no one has ever heard of -- but that may soon be on everyone's radar,
IAC (NASDAQ: IACI)
This internet and media company is the umbrella covering more than 150 brands -- which include some of the world's most popular and profitable dating websites such as OkCupid, Match.com and OurTime.com. But the  roster doesn't stop there. IAC also own About.com and HomeAdvisor.com and as such sees roughly 30 billion visitors to its family of social media sites every month. Analysts expect IAC's earnings to grow by 16.5 percent in 2014.
SINA (NASDAQ: SINA)
One of the largest and most prolific internet media companies in China, SINA is an information and entertainment provider that owns SINA.com and Weibo.com. While these names may not be familiar yet to many American investors, Weibo is the Chinese social media equivalent of Twitter but without the global reach and scope. As such, SINA has seen tremendous growth with consistent second quarter growth of 20 percent over the last several consecutive years, with earnings in 2013 expected to grow nearly 160 percent.
MeetMe, Inc. (NYSE: MEET)
Apps and social media games make up the bread and butter of this micro-cap company that sees about 60 percent of its traffic coming from mobile devices. It owns and operates the social media site MeetMe.com as well as apps in a variety of languages on Android, iPhone, and iPad. MeetMe, Inc.'s second quarter revenue rose to $9.5 million for a nearly 22 percent increase with revenue from its mobile share hitting $2.6 million for a 98 percent year over year increase.
View Comments and Join the Discussion!
Posted-In: communications EmailFinancial Advisors News Guidance Markets Personal Finance Trading Ideas Best of Benzinga