Libor Scandal Explained: What It Means For You
The Libor scandal has engulfed banks around the world in controversy, forcing numerous traders and executives to resign. Banks globally are being charged with manipulating the rate that is used in setting trillions in dollars of derivatives worldwide, and the true impact of this scandal may yet be unmeasurable.
As the below infographic shows, member banks are supposed to submit every day at what rate they would be willing to lend for different maturities and in different currencies. This is not to be confused with borrowing costs. Also, the rate is not a market rate and by design is set by a few bankers and traders around the world. Knowing this, how can investigators explicitly know who manipulated the rate and in what manner?
Regulators have already reached settlements with some of the banks involved. Last year, Japanese banks such as Nomura (NYSE: NMR) settled with domestic authorities and saw traders fired. Barclays (NYSE: BCS) has seen the firing of traders and bankers and the resignation of its CEO and Chairman. Deutsche Bank (NYSE: DB) has also fired lots of its traders.
Many market analysts are not concerned with the scandal, as they did not trust the rate to begin with. Rates traders have for decades speculated that Libor was never an accurate rate and that it was not a market rate. The real problem in the investigation is that it will be very difficult to determine what is considered manipulation and what is "normal," as the rate is by definition manipulated (in that it is set by people instead of market forces).
For individuals, the rate may have a slight effect. A mortgage rate, for example, might have been a few percentages of a basis point higher or lower had the rate been precise. But as the stock chart shows, the overnight Libor rate has largely tracked the Fed Funds rate, which is a market rate. Based on these moves, it begs the question as to whether there really was any large-scale, economy-changing price fluctuations - or if slight short-term movements were seen.
Infographic by AccountingDegree.net
Stock chart: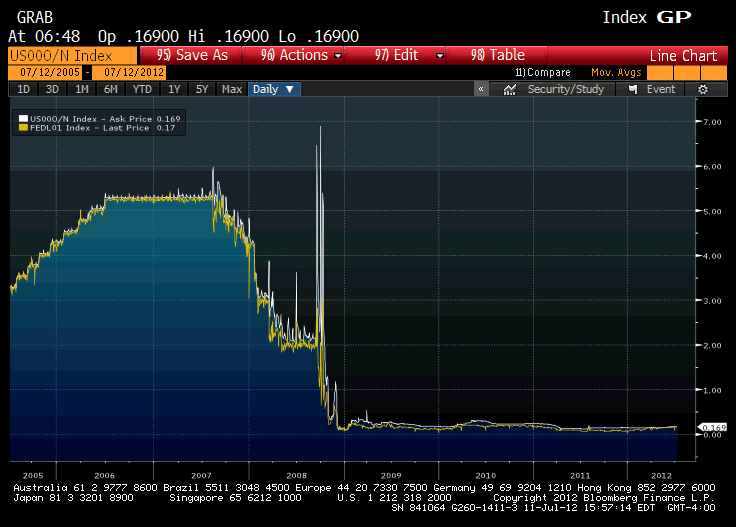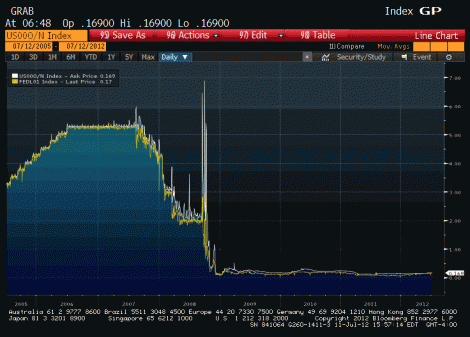 Posted-In: Financial Advisors Topics Legal Global Economics After-Hours Center Markets General
View Comments and Join the Discussion!