We Need to Talk About Student Loans. Now! (Before School Starts!)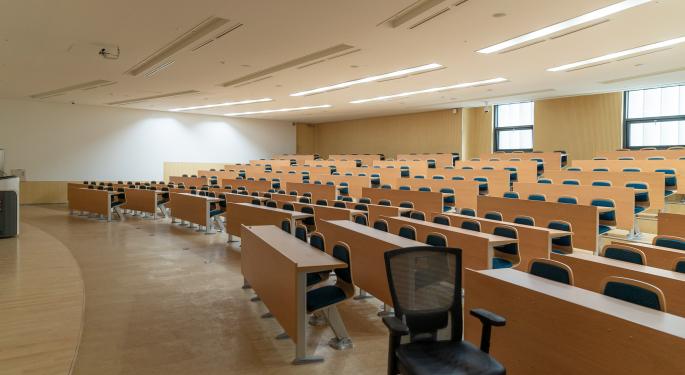 It's that time.
Has your year started off with a laptop, earbuds and Zoom (aka online) or are you fully in the thick of in-person classes (don't forget your mask!)? If you're not back to campus, you may be ready/not ready to go back soon.
Along with present anxieties surrounding COVID-19, you may not be that thrilled about your student loan lender. Did you endure a super complicated student loan process? You may be thinking about a change — or due to new financial circumstances, you may have decided you need to take out a student loan.
Getting Private Loans
First, you've heard the horror stories about student loans:
Applications = Your Worst Nightmare
Interest Rates = Through the Roof
Getting a Real Person on the Phone = Dream On!
Well, now there's a way to tame the horror stories. The right student loan provider can change everything and also give you an excellent experience.
Curious about getting private loans? First of all, here's how they work at the barest minimum: You'll apply after you've made your college decision and also once you know how much you need to borrow. (This prevents you from having to fill out separate student loan applications for schools you're considering.) Here are a few fast facts about applying for student loans:
You don't have to pay for anything to apply for private student loans.
You'll be asked to fill out personal information and financial information and choose the interest rate type and repayment option for your loan.
You must ask yourself who your most creditworthy cosigner will be. If you apply with a cosigner, your cosigner needs to offer up his or her financial information in your student loan application.
Check out these two sites for lending made simple: LendKey and Student Loan Hero.
LendKey
LendKey's a great option if you're after simple, transparent digital borrowing. Credit unions and banks partner with LendKey to assist borrowers by offering various loan options through LendKey's digital platform.
LendKey offers borrowers a simple, transparent digital borrowing experience. LendKey works with hundreds of credit unions and banks to conduct education and home improvement loan programs.
Student Loan Hero
Student Loan Hero recognizes that every student borrower is different — in other words, borrowing isn't a "one-size-fits-all" solution. Student Loan Hero's goal is to help student loan borrowers understand their student loans and make intelligent repayment decisions. The company strives to:
Sync both your private and federal student loans in a centralized location
Give you a student loan summary and financial analysis
Articulate repayment plans designed to fit your financial situation
Offer advice on both federal and private loan repayment options
Go for the Best Private Student Loans Possible
No more asking "How to get rid of student loans?" They'll help you get through college in the quickest possible way — and if you choose the right loan provider, they'll also help you accomplish that task in the most helpful, efficient way possible.
Do your due diligence and look into LendKey or Student Loan Hero. You'll be happy you did!
View Comments and Join the Discussion!
Posted-In: Personal Finance