How To Prepare Your Home Before You Sell It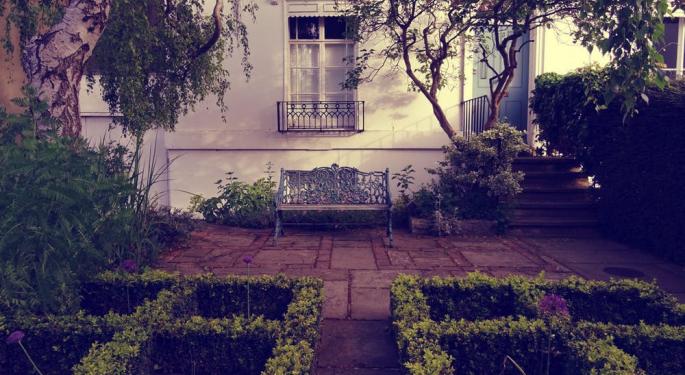 This article originally appeared on Unison.
Your home holds all the home equity you've built up over the years, which in some cases can be quite a lot. If you want to maximize your equity when selling, you need to get a really good price.
That's why, even if you live in a really hot seller's market, you still want to impress prospective buyers who take a look at your home. You may think that a perfect listing is the first step to selling your home, but actually a lot of the prep work happens before you even list the home.
Here are a few small home improvements and other things to do to make sure your home will be a buyer's dream — and a quick sale for you.
Shape Up the Outside
The first thing a potential buyer is going to see is the outside of your home, so you want to deliver great curb appeal. However, there's no need to search online for ideas on how to completely re-landscape your front yard or spend hundreds of dollars on flowers. Great curb appeal simply means that everything is manicured—essentially you don't want anything outside to put the actual house in a bad light.
Want to unlock home equity without making any monthly payments? Try a home ownership investment.
A few planted flowers or bushes would be nice, but there's no need to go wild. Because buyers have a tendency to be easily distracted by things that aren't their personal style, you want to make sure everything is as neutral as possible. While you may think your wind chime or garden gnome collections are charming, a potential home buyer may not feel the same way, so to be safe you could put those in storage before anyone comes over to check out the property.
Make the Needed Repairs
You probably know exactly what leaky pipes and malfunctioning appliances need to be fixed in your home, and a buyer will eventually find out about them as well. Before you list your home on the market, you should fix any problems that you're aware of already. Although you may not want to invest money before you sell the home, a few hundred dollars could make the difference and help you get more offers.
In addition to fixing any known problems, you may want to consider updating small things like fixtures in the bathroom or lighting features to make your home look more modern. These are very inexpensive items to update and your attention to detail will probably be noticed by potential buyers.
Neutralize Your Home
Once you definitively decide that you are going to list your home, one of the first things you'll want to do is make it look a little more "typical." This may involve a lot of cleaning, painting, and a little bit of organizing to make it more appealing to buyers. Essentially, you want buyers to come in and immediately be able to visualize themselves in the house, which becomes a lot easier when your personal décor and household items aren't grabbing their attention.
First things first, take down most or all of your family photos. Not only will this be better for your family for privacy reasons, but the personal photos could make a buyer subconsciously feel like they're intruding in someone's home instead of envisioning their own future home. You also might want to paint over any bold or untraditional colors in any of the rooms, because while you may love your fuchsia dining room, it may look hideous to some buyers. This is one way you don't want your home to stand out from the crowd.
Here's how you can use your home equity without having to make any monthly payments.
Additionally, you'll want to make sure that every inch of your home is as organized as you can possibly make it because yes—buyers are going to look inside your closets. They want to get an idea of the space in there, which will be more difficult if it's stacked to the brim with of your personal items. Of course it's fine if you have your basic necessities like clothes and shoes, but anything else may be distracting.
Stage Your Home (or Hire a Professional)
Unless you're going to be completely moved out of your home when buyers are coming through to look at it, your stuff is still going to be there. While there's certainly nothing wrong with that (people understand that homeowners quite often have a need for furniture), you want to ensure that a large volume of things doesn't divert a buyer's attention. It goes without saying that your home should be spotlessly clean, but you should also plan on staging it professionally.
There are people available for hire who can come to your home, analyze it, and then style it to be more appealing before buyers come and take a tour. A professional stager will have a keen eye for how to make the best use of space in your home.
Sometimes a real estate agent will help you stage the home. However, if your real estate agent is not willing to help you and you don't have enough money to pay a professional stager, then you can still tackle it yourself. Do some reading online to find a few tricks of your own and have a friend come over to help you see your home through a fresh pair of eyes. With a little help, you can arrange your furniture and other items to compliment your home as much as possible. The idea is to make the home seem as spacious and stylish as possible.
Posted-In: unisonPersonal Finance General Real Estate Best of Benzinga
View Comments and Join the Discussion!