5 Things That Matter When Buying A Home (Besides the Home)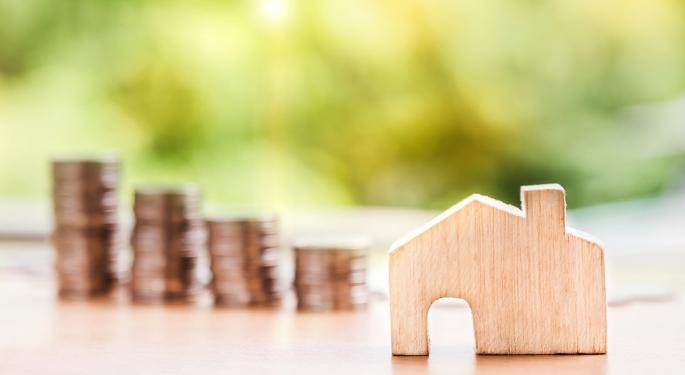 The following article originally appeared on Unison.
Buying a home isn't just about finding the perfect location or finding a property that looks good. As fun as it is to imagine your new life after moving in, you need to make sure you don't get stuck with a new lifestyle that you cannot afford.
There are a myriad of factors future homeowners of all ages need to consider. If you don't think about them in advance, you could find yourself in a situation where you're paying more than you can afford which could make you regret the home you chose.
Your Down Payment
Your down payment is a significant factor that determines what your monthly payments will be on the home loan. The higher your down payment, the lower your monthly payments will usually be. Also, if you put down less than 20%, your mortgage lender will most likely require you to take out private mortgage insurance (PMI). This is so the lender can protect themselves in case you default on your loan. If you do need to pay PMI, your monthly payments will go up since you'll be paying for PMI on top of your other monthly obligations.
When you have at least 20% for your down payment, you can avoid PMI and secure a lower monthly payment. In some cases, you may also get a lower interest rate. However, it can be difficult to save 20% of the home's value. If you want to purchase a home for $250,000, for example, you'll need at least $50,000 as a down payment. There are plenty of programs to help you get a mortgage with no PMI. For example, the Unison HomeBuyer program can help by matching your down payment funds.
Hidden Costs
Your monthly mortgage payment isn't the only thing to budget for. You're also responsible for other fees such as property taxes and insurance. You may not need to pay for maintenance every month, but you are responsible for all repairs on the house plus any home improvements you want, since you are the owner. If you had a home inspection prior to purchase and the inspector suggests certain repairs and upgrades, you'll need to budget for those. Depending on the age and location of your house, you may need to allocate hundreds of dollars a month to cover any repairs that are needed.
See how a home ownership investment can double your down payment.
Also, don't forget there are transaction costs when buying a home. Closing costs could be anywhere from 2%-5% of the home's purchase price. This includes the appraisal, escrow, attorney, title or lender fees. Many people aren't aware of these costs and face an unpleasant surprise at the end of the home-buying process.
Your Budget
There's nothing wrong with dreaming big and fantasizing about a wishlist for your dream home. However, you may not be able to realistically afford it. Before touring homes with your real estate agent, consider what your current income is and what your monthly mortgage payments could look like. You'll also want to think about any existing debts, the type of loan you'll get and mortgage interest rates.
To estimate how much home you can afford, you can check out resources such as Zillow's mortgage calculator or their affordability calculator. It will break down costs such as taxes, insurance and principal and interest payments. If you need greater purchasing power to buy your dream home, Unison's HomeBuyer program may be able to help you increase your down payment and give you 15-20% more purchasing power.
Local Market Conditions
Depending on where you live, the housing market can determine how much home you can afford. It also helps to determine how fast you need to act and what you'll need to do to convince the seller to accept your offer. If a housing market is very competitive, you may need to increase the price of your offer.
For example, Seattle is one of the fastest growing housing markets. Their median home value is $455,800, mostly due to tech workers in the area looking for more affordable housing options. In comparison the median home value is $140,200 in Philadelphia.
Future Life Events
You're not purchasing a home for your lifestyle now, but also your future. If you're anticipating any major life events such as starting a family, you'll want to consider the type of home that will help you make that transition.
Learn how a home ownership investment makes it easier to buy a home.
For example, if you can only afford a two bedroom home right now and want a possibility of a third bedroom when a baby comes, you'll want to anticipate how much that will cost. This includes any major renovations, repairs and any changes in your home's value, which affect your property taxes. While some repairs and remodels can be achieved through a home equity program or a home equity line of credit, these also cost money and have certain risks as well.
You'll also want to think about how long you intend on staying in the home as well. If you anticipate moving for work or other reasons in a few years, that can affect the type of mortgage you should get.
Purchasing a new home can be an exhilarating process. You don't need to stretch your budget too thin or find you regret your home purchase. As long as you do your homework and understand all the variables involved, you won't be caught off guard.
---
The preceding article is from one of our external contributors. It does not represent the opinion of Benzinga and has not been edited.
Posted-In: unisonPersonal Finance General Real Estate
View Comments and Join the Discussion!