How To Utilize Social Trading Sites In Your Long-Term Portfolio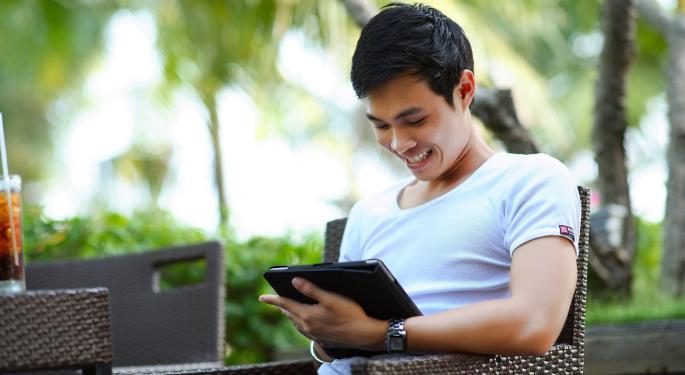 I bet you've never considered social trading platforms (let's use STP for short) as an alternative investment vehicle for long term gains. Most people associate these sites with trading and consider them highly risky.
What I'm trying to get across with this article is that STP-s can be an incredible tool in your investment arsenal. Why is that? Well because the risk/reward tradeoff is attractive especially considering the current valuations and yield forecasts for US stocks.
Annual returns exceeding the market as a whole by 300% and more are achievable and yet most people have never considered STPs as an option.
What are Social Trading Sites?
They are platforms that allow to put your money to copy the portfolios of other people. People that know what they are doing and have proven to be profitable in the past.
The mechanism works automatically. Once you've found the traders/investors whose monthly returns and risk portfolio seem to match your risk appetite, you can simply assign a certain percentage of your capital to copy the persons trades automatically.
Social trading sites started to emerge about 10 years ago, in 2007, when the first platforms (Etoro and Zulutrade) were introduced to the market.
The idea has started attracting people ever since, which is why some of the biggest sites are seeing their number of customers reach millions.
When in the beginning there weren't too many profitable traders to copy, within ten years, bigger sites have managed to collect thousands of profitable traders that people are trusting their money with.
The Biggest Social Trading Sites on the Market
The platforms with the biggest number of users are growing the fastest. And this makes sense – the bigger the number of traders, the more profitable traders there are and the better options we have to choose among pro traders.
Also as the pro-s earn asset management income from the amount of money that has been assigned to copy them, they are more likely to join bigger social trading sites.
2 Biggest STPs are:
eToro - the biggest player on the market with over 6 million users and over 10 thousands profitable traders to choose from. They can be considered as one of the pioneers of the industry as they claim to have been the first to come up with the social trading concept.
Zulutrade – The second biggest social trading platform based on the amount of users and profitable traders to copy. Less users compared to eToro, but has lower trading costs and a decent amount of good traders to copy. Also they accept users from the United States, which is not the case with eToro.
The two platforms mentioned are head and shoulders above their competitors in terms of profitable traders to choose from, which is the #1 factor to consider when choosing a STP.
How to Use Them for Your Own Financial Gain
The best way to make money with these sites is to simply use them as a long term investment option. The right way to do this is to choose different traders with a risk profile that you deem acceptable and diversify your funds among them.
For example, if I were to choose traders from eToro that are considered low to medium risk level (more on that in the next paragraph), I get to choose among 2000 traders, out of which, 200-300 traders have annual returns north of 50%.
A clever way to go about it is to go through the top performers in your risk tolerance range and pick a number of people to copy in order to put together a powerful portfolio with high odds of beating the market as a whole 5-fold or more.
Managing Risk
When choosing who to copy, the platforms usually display trader's historical results together with various risk metrics that you should pay attention to.
In eToro's case, they calculate a risk score from 1-10, based on the volatility and drawdowns that a particular trader has been through. This score gives a rather good overview of the overall risk of a trader, but you should still check through the traders' profiles to get your own feel for how much risk they're taking.
In addition to risk score, you should go through:
Maximum weekly drawdown– showing traders biggest weekly loss that they've suffered. Make sure the number is not too big (<5-10% depending on your risk appetite) in order to make sure that the trader has proper risk management systems in place.
Performance history– how stable have their results been. The more stable the better. Try to avoid traders with volatile results as these people are more prone to bigger downswings.
Length of history – the bigger the amount of data the platform has for the trader, the likelier it is that the future results will resemble their historic results.
Amount of other traders copying – Not because you would want to simply follow the herd, but because if the traders already have people copying them, they are likely making money off of them. With that comes responsibility and they are less likely to make foolish mistakes as they know that people will leave once they suffer big downswings.
In order to manage your risk, the minimum amount of traders that you should copy is 10. The bigger the number, the smaller your risk becomes. With 50 traders in your portfolio, the maximum amount that you could lose is 2% due to one trader losing all their money.
It is unlikely that a trader would lose all their funds at once, but you should still account with the possibility.
To Sum Up
The aim of this article was to introduce a lesser known strategy for an alternative investment option. It is a good option to diversify your long term investment portfolio, especially in the current high valuations low returns environment.
The fact that you will be betting on day traders will inherently come with more risk than other investment strategies, however with clever diversification you can earn significant returns compared to most conventional investment vehicles out there.
PS! If you have any personal experience with social trading sites or any questions, I invite you to share your insights and comments.
The preceding article is from one of our external contributors. It does not represent the opinion of Benzinga and has not been edited.
Posted-In: contributor contributorsPersonal Finance General
View Comments and Join the Discussion!