Here Are 5 Ways To Diversify Your Portfolio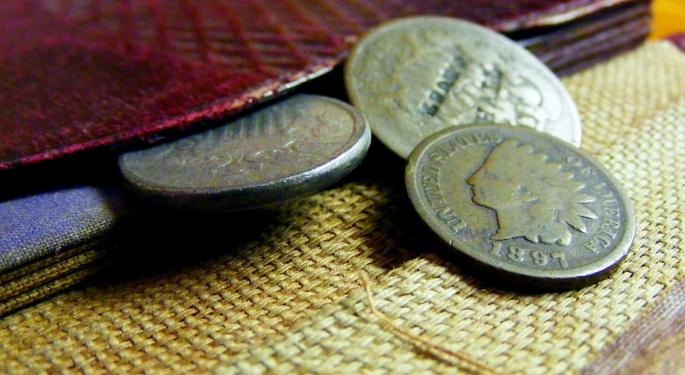 A key to investment success is to diversify your portfolio but it can be a subjective term. Stocks and bonds are the most common investments people make. And they're the most commonly-held assets for good reason: They offer robust, stable returns, and can be diversified based on industry, individual risk and past performance.
However, there are other ways to manage your portfolio's risk, such is allocating some money in a wider range of assets. That includes less conventional options.
Conventional Assets For Diversification
These are more common investments people make to spread their risk.
International stocks can protect you against potential volatility in the U.S. stock market, and enable you to capitalize on opportunities in developing countries.
Gold is a historical standby because it's a tangible asset. It's an asset class that could hypothetically retain its value indefinitely. However, gold prices can fluctuate more significantly than you'd expect.
Real estate retains its value well, and appreciates over the years. It can provide rental income as well as take advantage of favorable tax treatment.
Less Common Investments
You may also want to consider investing in less traditional assets like these.
1.) Artwork
Most high-quality art can retain its value over time. If you're lucky enough to find an artist whose visibility increases, your original piece could skyrocket in value.
There are intangible benefits as well. If you choose pieces that you personally like, you can reap the benefits of ownership by having a display that aligns with your tastes. As with any investment, there are downsides. Artwork is vulnerable to damage and theft. Moreover, there's no guarantee that you'll select pieces that will appreciate in value.
2.) Private Equity
You can also allocate your capital in businesses that haven't yet formed. Startups carry high risk, but even small ownership percentages in new businesses can significantly pay off. There are crowdfunding platforms for equity funding but some prohibit small investors from participating.
3.) Vintage Vehicles
Vintage vehicles and other collectibles appreciate in value over time — as long as they're properly taken care of. There are advantages to owning these assets, but the downside is the amount of maintenance and care they require to keep such assets in good condition. Such risks can be mitigated by insurance.
4.) Rare Coins
Collectible coins can be valuable — if you know what you're doing. Potentially valuable coins are available for sale at estate sales, specialty websites and pawnshops. But if you want to realize any gains from selling, you need to find the right buyer. Because as the saying goes, "Beauty lies in the eye of the beholder".
Do your research but don't invest too much of your portfolio. You'll also need some luck.
5.) Private Lending
Finally, you can use private lending platforms to lend some of your money to another individual. Most platforms offer a percentage return on your contribution based on how much risk you're willing to take. Online borrowers are grouped into different classes based on their credit history and overall risk, and the higher risk you take, the higher percentage return you'll be slated to receive.
Diversifying your portfolio doesn't have to mean dumping all your funds into an obscure asset. You can be smart with your risk allocation. Non-conventional investments should make up a small fraction of your portfolio — according to Mark Cuban, no more than 10 percent. Diversification can be based on many factors.
The preceding article is from one of our external contributors. It does not represent the opinion of Benzinga and has not been edited.
Posted-In: contributor contributorsPersonal Finance
View Comments and Join the Discussion!