Farmers' Almanac Warns Of Cold Winter: 5 Tips To Lower Utility Bills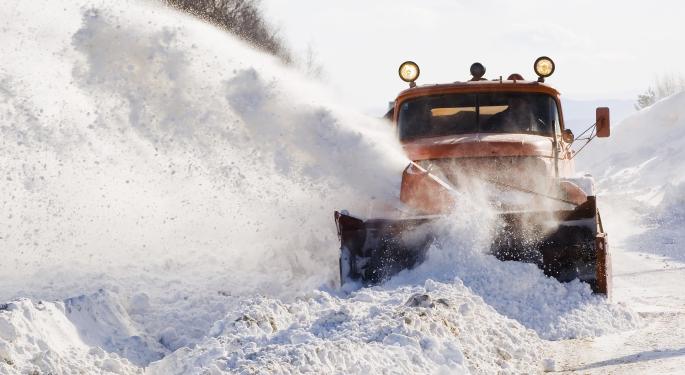 Despite many news channels and the National Oceanic and Atmospheric Administration (NOAA) reassuring the public that this winter will be warmer, do not sell your shovels and sleds.
The Farmers' Almanac is predicting another winter cursed with below-average temperatures.
Image Credit: Farmers' Almanac
Perhaps projections for lower utility bills and warmer weather are being widely circulated in haste; perhaps they are brimming with false hope. In light of last year's polar vortex, however, even winter temperatures just barely below average will give reprieve.
The deep chill seen across the country last year resulted in skyrocketed utility bills, so logically, bills this winter will be lower in comparison. That's doubly true given the declining cost of oil.
Regardless of what the winter actually brings, below are five ways to keep your utility bills in check.
1) Be Prepared.
Winterize your home. Look for leaks throughout your house, focusing on exterior walls. Plug anywhere you can see daylight coming in, checking around doors, windows, pipes and cables entering your home. Check out the Department of Energy's guide to properly sealing your home.
Do not forget about your thresholds. Remember that wooden thresholds will shrink in winter due to the cold, which can leave a gap that was not there in the summer. Popular Mechanics publicized this piece of advice, "Some thresholds have four or five screws that let you adjust the height to eliminate a gap." Take a closer look at your doorframes.
2) Be Proactive.
Programmable thermostats can easily replace your older, outdated thermostat. The benefit is that your home can be set on a reccurring schedule, where the heat is lowered during part of the day, and increased when you need it the most. NECN.com recommends dropping the temperature just four degrees during the time you are not at home to see significant changes in your utility bill.
3) Increase Efficiency.
Make your home work for you. Replace old light bulbs with more efficient LED bulbs. Change your air filter throughout the year. Peter Howe of NECN.com writes, "Replacing the air filter twice a year will cost you as little as $8 -- $4 per filter – and that combined with an annual tune-up by a heating professional can save you 10 to 20 percent on your heating bill by using gas or oil more efficiently to produce heat."
The Simple Dollar cites a frequently overlooked source of escaped energy: your water heater itself. Especially with older models, water heaters might lack sufficient insulation. You can actually cover your water heater with an insulation blanket and conserve the heat that was wasted warming up your utility closet.
4) Use Nature To Your Benefit.
Sunlight has the awesome power to help heat your home during the day, and can illustrate her influence by her absence at night. Open up blinds, shades and drapes on the south side of your home during daylight, and close them at night. For maximum benefit, consider replacing your drapes with energy saving "blackout" drapes.
5) Save Elsewhere.
No matter how much you plan for it, winter regularly brings higher utility bills. Look at other places in your budget that can be trimmed during the winter months and the months leading up to the chilly season. Consider cooking at home instead of eating out (save money and heat the house with your kitchen use). Just as you winterize your home, put as much effort into doing the same for the summer months.
Regardless of what the winter of 2014-15 brings, you can take an active role in how much you pay out for utilities by following these easy tips.
View Comments and Join the Discussion!
Posted-In: Department of Energy Farmers' Almanac NOAAPersonal Finance Best of Benzinga