4 Things You Can Do Today To Help Keep Your Retirement Goals On Track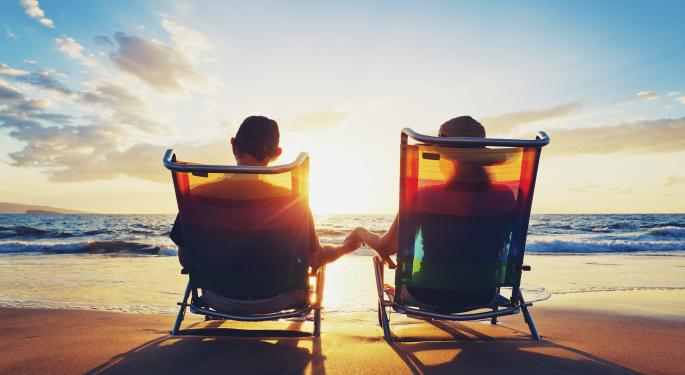 Retirement planning does not have to be a long, arduous event that happens once a year, nor should it be that way. There are a few simple things that you can do today to ensure your retirement goals are attainable.
1. Evaluate And Compare
Evaluate your current lifestyle and compare that to the lifestyle you imagine for retirement. Are you currently living beyond your means? How much do you regularly spend on extraneous items (not home payments, health insurance, basic food and clothing)?
Do not underestimate what you expect to spend once you retire. Do you plan on drastically changing your spending habits? Have you thought about how health care expenses will potentially increase?
Consider those changes and realistically plan on enjoying a similar lifestyle to the one you currently live.
2. Map Out Life Expectancy
According to the CDC's National Vital Statistics Reports, statistically, as you age your life expectancy increases.
While the life expectancy for someone who is 51 may be 81, if that individual goes on to celebrate his or her 81st birthday, they now have a predicted life expectancy of another eight years. Look at your life expectancy as something to overshoot, not lowball.
Consider your family's longevity, and plan for your retirement money to last 20-plus years.
3. Talk With Your Spouse And Children
Open up the lines of communication now, and have the more difficult discussions. Be open, honest and straightforward.
Do your children know what your ideal retirement looks like? Do you want to travel often, move to a smaller home or relocate to a senior community? Does your spouse share your retirement dreams? Take just 15 minutes to talk with your loved ones about what the future looks like. Not sure how to start that conversation?
Read this USA Today article, "Tips for couples: How to have the retirement talk."
4. Start
Just as with any well-laid plan, your retirement portfolio is only efficient if it exists. It's never too early to start.
Likewise, "better late than never" also rings true. Do not discourage if your retirement portfolio is thin; take the time today to see where you can bolster your savings. Look into an IRA if you do not already have one. Consider stocks and bonds. Be proactive.
A Montgomery Advertiser piece listed the first mistake in planning for retirement as not starting. "No matter how challenging debt or other spending priorities seem, you have to save for retirement on a regular basis."
In sum, communication and being proactive are keys to a secure retirement. Do something today to ensure your future.
View Comments and Join the Discussion!
Posted-In: Montgomery Advertiser retirement usa todayPersonal Finance Best of Benzinga