5 Ways Money Can Buy You Happiness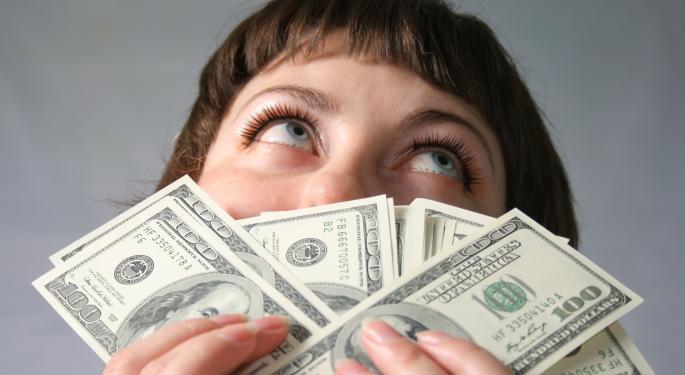 By: Arun Sundaresan
Conventional wisdom says that money can't buy you wisdom. What it fails to consider, however, is that we often don't spend our money in a happiness-maximizing way. In this post, we present the top five ways money can buy us happiness –- with the research to back it up.
1) Spend Your Money On Experiences; They Have The Highest ROI.
Experiential purchases are, intuitively, money well spent. Experiences help define us. What we choose to do is often a reflection of our interests and curiosity, and show others who we are as individuals. You're more likely to cherish an experience shared with people you are close with, such as a family vacation.
This relationship holds up in the research. Studying the effect of experiential and material purchase on consumers, Van Boven and Gilovich (2003) found was that people found their experiential purchases to be better financial investments.
2) Pay Now And Consume Later.
The entire credit card industry is built to allow consumers to do just this. However, it also encourages short-sighted behavior by enabling consumers to easily pile on debt, which forces individuals into the dark side of compounding interest. The longer you wait to pay down your debt, the bigger the bill becomes. The longer you wait to start saving, the less you'll be able to enjoy the miracle of compounding interest and watch your portfolio grow.
Opting to consume now and pay later eliminates another source of happiness: anticipation.
3) Consider The Peripheral Features Of Your Purchase.
In some ways, this builds on the theory of anticipation as a source of free happiness.
The most common example of this is the vacation home. Wouldn't it be great to be able to escape to a place where we could jump in the lake, lay out and barbecue? Well, would it still be that great if you considered the bug bites you'd probably get, the long drive each way and the costs of maintaining a second home? We all like the thought of the vacation home in a vacuum, but the reality of the situation is often less glamorous than we'd like it to be.
4) Pay Close Attention To The Happiness Of Others.
Do as much research as possible before purchasing something. Sites such as Yelp, TripAdvisor and Carfax allow us to make our decisions with more complete information. By understanding what other consumers thought about the product, we can actually eliminate some risk we take when making a new purchase without any outside information. Ask others what they thought of a restaurant before deciding to go there, how they enjoyed their last vacation and if they had any recommendations, or whether that new SUV is really all that it's cracked up to be. It's a simple task but doing so can save us from ourselves.
5) Hold Off On The TV
Because buying a television can be a significant purchase, we end up doing a lot of homework prior to purchasing the TV we want. We consider size, whether it can connect to the Internet and whether it can be watched in 3D. After all this work has been done and we buy one, over time it just becomes a regular TV as we adapt to it.
A research study conducted by Nicolao, Irwin and Goodman in 2009 demonstrated our short adaptability times. They gave research participants some money and asked them to spend it on either an experiential or material purchase. During the two following weeks, they found that participants adapted slower to the experiential purchases than the material purchases. The main reason is that material purchases don't change. The new TV you bought will still have the same dimensions and picture quality tomorrow as they did today. If you go to a baseball game, it will be different than the last one you went to.
Next time you hear that money can't buy you happiness, remember that it can. Choose the once-in-a-lifetime trip over the car upgrade that you don't really need.
You'll probably get a good story out of it.
Personal Capital Advisors is an SEC registered investment advisor. Any reference to the advisory services refers to Personal Capital Advisors. SEC Registration does not imply a certain level of skill or training. This communication and all data are for informational and educational purposes only. You should not rely on this information as the primary basis of your investment, financial, or tax planning decisions. You should consult your legal or tax professional regarding your specific situation. Third party data is obtained from sources believed to be reliable. However, PCAC cannot guarantee that data's currency, accuracy, timeliness, completeness or fitness for any particular purpose. Past performance is not a guarantee of future return, nor is it necessarily indicative of future performance. Keep in mind investing involves risk. The value of your investment will fluctuate over time and you may gain or lose money.
The preceding article is from one of our external contributors. It does not represent the opinion of Benzinga and has not been edited.
Posted-In: Personal Finance Best of Benzinga
View Comments and Join the Discussion!