Don't End Up Underwater On Your Car Loan – Here's How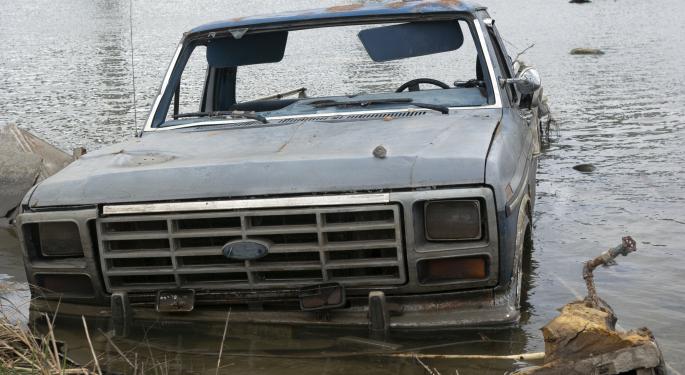 During the housing crisis, there was a lot of talk of homeowners who were underwater on their homes—owing more on the loan than the home was worth.
Loan companies, along with the federal government, looked for ways to help -- and for some homeowners, help was found.
What isn't talked about nearly as much is underwater automobiles. As many as 6 million people were upside down on their car loan at the height of the financial crisis and much like homes, many are still hurting today.
It doesn't take a financial crisis to end up with an underwater loan. Here's how to prevent it from happening to you.
1. Pre-qualify for the loan- The lower the interest rate, the less likely you are to become upside down. Getting a loan outside of the dealership will probably result in a lower interest rate. Pre-qualification allows you to walk into the dealership with the loan details in place.
2. Consider depreciation- All cars depreciate in value but some more than others. If you're in the market for a higher end luxury car, depreciation is a larger concern but even some Chevy and Kia models, with their modest price tags, top the list of rapidly depreciating vehicles. The less depreciation, the less likelihood of an underwater loan. According to Edmunds, new cars depreciate an average of 22 percent in the first year of use.
3.  You need a down payment- A down payment not only lowers your total loan amount, it gets you ahead of the depreciation. Aim for 20 percent down to counteract the early depreciation. The average down payment is currently around 10 percent—dangerously low, according to some experts.
See also: 15 Credit Report Terms To Know
4. Keep the loan duration short- A longer loan means two things: First, it takes longer to build equity. If you run into money difficulties, selling it will be difficult since most of your early payments went towards finance charges. Second, you run a higher risk of becoming underwater. At five years, a car has lost about 55 percent of its new-car value. At seven years, 68 percent of the value is lost. Edmunds recommends keeping loan durations below five years.
5. Purchase gap insurance- If you're underwater and get into an accident where your car is declared a total loss, gap insurance will pay the difference of your balance and what the car is worth taking the underwater problem off of the table for you. It doesn't, however, protect you in a case where you want to trade your underwater vehicle for a new model. You have to pay the difference. That's why making smart decisions before the purchase is key. 
Posted-In: automobile downpayment Edmunds underwaterPersonal Finance Best of Benzinga
View Comments and Join the Discussion!