10 Ways To Add Curb Appeal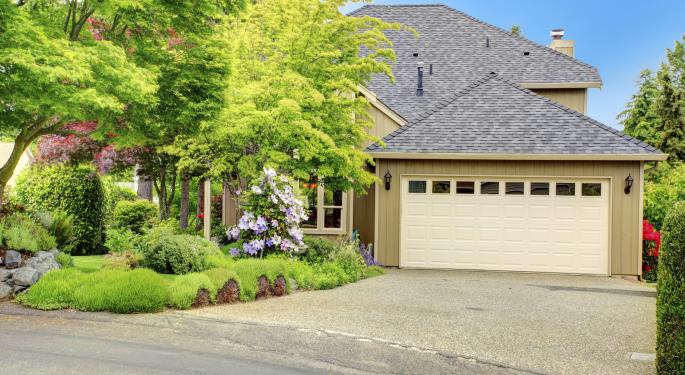 If you're looking to sell your home, the summer months are the best time. However, buyers will expect to be wowed at first sight. That's where curb appeal comes in.
Luckily without a huge outlay of money, there's a lot you can do to spruce up the front of your home.
1. The basics- Tend to your lawn. Make sure it's edged, the sidewalks are clear of debris, spray for weeds and grab a cheap bag of grass seed and fill in any dead spots.
2. The landscaping- Don't overspend. Making it look good doesn't take $10,000. First, clean it up. If something is dead, get rid of it. Weed everything, edge the perimeters of the beds and maybe add some decorative elements. Replace dead bushes with a few new ones and lay down new mulch.
Related: 6 Ways to Save on Lawn Care
3. Powerwash- It's quick, cheap, and will revitalize the front of your home. Rent a powerwasher from your local tool rental place, purchase the cleaning chemicals, and go to work. You'll be amazed at how much better it looks.
4. Paint your door- The focal point of your home when people first arrive is your door. A fresh coat of paint, possibly in a bold color, is money well spent.
5. Change out the hardware- Is the hardware on your door looking a little dated? Replace it. You can purchase new lock sets for cheap.
6. Replace the light fixtures- You'll need some basic electrical knowledge, but lights often go on sale. Watch for those great deals at your local hardware store.
7. Landscape lighting- Speaking of lighting, some of those solar powered landscape lights not only look good at night, they make a great looking accessory during the day.
8. The mailbox- Before they see your home, they'll probably see your mailbox. Is it looking a little old and tired? Replace the mailbox. If the post has seen better days, replace both at the same time.
9. More expensive but worth it- All of your great work may be for nothing if your home's exterior needs to be painted. It's time consuming and a little more expensive, but nothing says neglected like an exterior that clearly needs a fresh coat of paint.
10. The garage door- If your garage door looks bad, it's a problem because it's likely taking up a lot of visual real estate. Instead of replacing, it may just need a coat of paint. But if an upgrade is necessary, the extra money is well spent.
Posted-In: curb appeal front door light fixtures Real EstatePersonal Finance Best of Benzinga
View Comments and Join the Discussion!