8 Ways To Save On Pet Care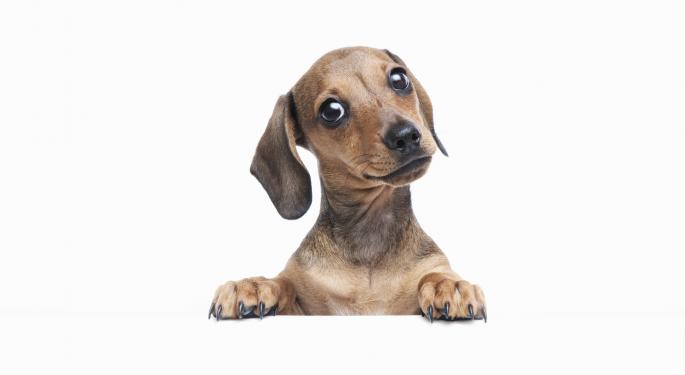 Do you have a pet—or two—or more—running around at home?
Like everything in your home, pets cost money—sometimes a lot. Here are a few ways to reduce the costs.
1. Purchase food online. A single goldfish doesn't warrant a dedicated order to Amazon, but for dogs or cats, it can be much less expensive to order online. Amazon's subscribe and save program may offer significant savings.
2. Buy medicine online. Medicine from the vet is more expensive. Especially for medications treating chronic conditions, order online. PetCareRX, Target and 1-800-PetMeds are a few of the options.
But be careful, says the FDA. Read the agency's advisory regarding online pet pharmacies and take the appropriate precautions.
Related: 5 Ways to Save on Concert Tickets
3. Go generic. Just like human drugs have name brand and generic options, so do drugs for pets.
Local pharmacies—like Walmart, CVS or Target may sell generic equivalents for many drugs if the vet doesn't. If it's not an emergency situation, learn the options for the drug before purchasing.
4. Invest in preventative care. It's cheaper than treating problems. Health insurance companies are happy to pay for people's preventative care because it saves a ton of money over time. Pets should be thought of in the same way.
Vaccinations, heartworm testing, and dental work cost a little money now but save a lot of money later. When the vet says that it's time for a checkup, make the appointment.
5. Pick the right breed. It might sound a little cold-hearted to pick a family pet based on financials but some animals require more care than others.
When purchasing a dog, knowing that a dachshund requires more medical care than a terrier breed might become part of the decision. That information can be found online or by talking to a vet.
6. Adopt!- Shelters are full of animals looking for a home. Sure, you can pay hundreds or more than $1,000 for a pet from a breeder or pet store. But you can head to a local shelter and adopt for as little as nothing out of pocket.
Cesar Millan, popular host of the series, "Dog Whisperer" lays out tips on pet adoption here.
7. Make your own toys. If you're the do-it-yourself type, you can find plenty of articles online about making pet toys on your own. It's a lot cheaper than purchasing from the local pet store.
8. Be prepared to spend money. Regardless of how well you plan, you're going to spend money on your pet. The more sizable bills will likely be unexpected costs.
Save a little bit of money each month so you don't have to purchase pet insurance. Over time, saving $2,000 for emergency pet care is ideal but any amount is better than saving nothing.
Posted-In: Adoption Online Pharmacy petsPersonal Finance Best of Benzinga
View Comments and Join the Discussion!