Is It Time To 'Sell In May And Go Away?'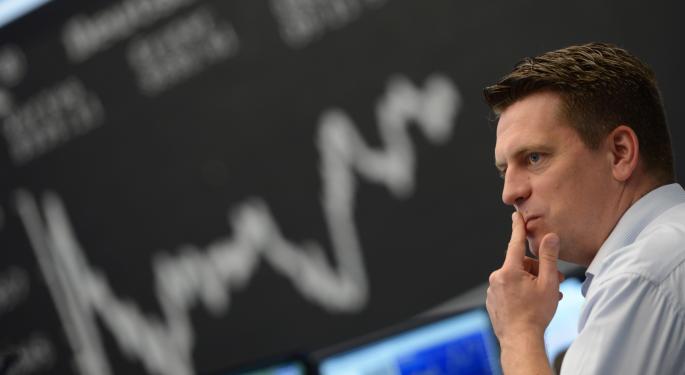 We're only two days from May 1 and supposedly that means something very important to the stock market: time to "sell in May and go away." It's also time for a glut of new articles (like this one) and a whole lot of mention in the financial media.
You may not remember last year's mass of articles so let's take a quick tour of this supposed model for obscene portfolio gain.
The theory revolves around the idea that you don't have to be in the market all year to make money because the bulk of your gains come from October through May. This is why it's sometimes called the Halloween indicator.
Once May hits, you sell out of your equities, at least to some extent, and store your money in cash or some cash equivalent like a money market fund and wait for the ghosts and goblins of Halloween to reappear.
But is it real?
Related: 8 Ways to Keep Your Job Search Secret
As with everything these days, it depends who you ask. A 2008 CNN Money article reported that $10,000 invested in mostly stocks for the October through April period since 1950 would result in compounded returns of $578,413. The same money invested in the other six months landed you $341.
If you like academic studies, a 2002 study titled, "The Halloween Indicator, "Sell in May and Go Away" seems to prove the theory true as well.
Rick Ferri, a well-known naysayer of any market timing model says otherwise. He cites a CXO Advisory Group study that shows that a balanced portfolio consistently held from 1871-2012 far outperformed the "sell in May" strategy.
According to Ferri, "The clear winner in this three horse race was a buy and hold investment strategy. $1 grew to nearly $200,000 over the entire 142-year period. Sell in May and go away did outperform the opposite strategy (buy in May), although the returns of both market-timing strategies fell far short of buy and hold."
Some will say that because the market is a forward looking indicator, any effect from sell in May is priced in long before May arrives. Others ask the question, where do all of these investors go for six months?
Advocates for sell in May believe that summer vacations dry up market volume, but for six months? The same people argue that December is a light month because of holidays, weather has a large effect on winter trading, and spring break dries up trading in March and April leading some of the more humorous takes on sell in May to ask, "does anybody on Wall Street actually work?
So what's the average investor to do? Whether it's true or not may be up for debate, but its probably best not to try and time the market based on a bunch of media coverage. You can sell in May but going away is probably ill-advised.
Posted-In: cnn money Forbes Rick Ferri Sell in MayPersonal Finance Best of Benzinga
View Comments and Join the Discussion!