Forget About Rewards...Are You Using Your Credit Card Perks?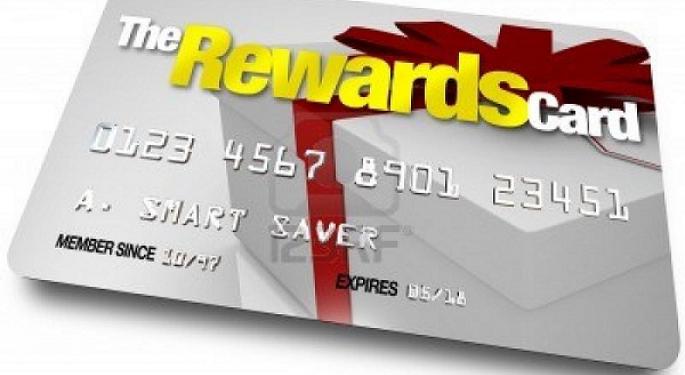 A credit card perk is an additional benefit, beyond advertised rewards and low interest rates that you can enjoy through your credit card. Pretty simple, right? Yes, it can be. However, if you are someone who has even two or three cards, you know it can be complicated when deciding which card to use and what perk from which to benefit. Gone are the days of low interest as the sole perk to lure you toward a specific credit card. These days, credit card companies must try to stay a step ahead of their competitors. That means, instead of just offering airline miles, you may also receive an extended night at a hotel, or a substantial car rental discount. Let's look at some interesting perks your card may offer.
Hidden credit card perks
You know your credit card's reward program and interest rate, but, do you know what perks you have? Oftentimes people do not. The best credit card perks offer tens of thousands of points toward airline miles, or 2 for 1 deals on hotel rooms. In fact, two of the best credit cards for travel perks are, guess which? Delta (NYSE: DAL) and Southwest Airlines (NYSE: LUV). They each have credit cards that offer such substantial airline miles that it is hard to pass up their deals, which is exactly the point. But, there are hundreds of credit cards with perks out there. Putting aside the obvious ones, let's look at a few "hidden perks" you may not know your current card has.
Concert tickets. Yes, you read correctly. It was Citi who first rolled out the Private Pass program which sold select concert tickets to cardholders for $5 a pop. Ever since, other credit cards have started offering priority seating, and early purchase, and super-cheap seats.
Guaranteed Returns. Are you experiencing buyer's remorse, and it's too late to return your item to the store? Don't worry, some cards will refund your purchase. This is a great perk, but don't think you can refund that diamond ring for a quick buck. All companies offering this perk have a dollar cap, ranging from $250-$500.
Extended warranty coverage. Did you step on your iPhone in the middle of the night, the day after your manufacturer's warranty expired? Fear not, several credit cards offer extended warranties that will cover everything from your phone to expensive appliances.
Price Protection. You see this emerging more with airlines. You buy a ticket for $500 and the next day the price drops to $450. Some airlines will rebate that $50 toward another purchase. But, did you know some credit cards will refund the price difference on electronics to clothes for up to 60 days after purchase, if that price drops.
Credit cards for bad credit
Bad credit. By now, we all know this term. But, despite being turned down for mortgages, loans, and credit cards, there are credit cards for people with bad credit. These cards are designed to help people who have had problems begin to rebuild their credit. Unsecured credit card options start with low credit limits, frequently around $300. Secured credit cards often give you the opportunity to have a credit limit backed with your own money. The money you deposit is your credit limit.
Does this mean you can't benefit from credit card rewards based on your expenditures? Not so. With Wells Fargo's rewards program, even secured card users can receive rewards. They are paving the way for a virtually untapped reward and perk side to credit cards.
For the best credit cards for people with bad credit try out these five:
Wells Fargo (NYSE: BWF) Secured Card
Capital One (NYSE: COF) Secured Credit Card
Citi Secured MasterCard
U.S. Bank Secured Visa
Preventing Credit Card Fraud
Along with a new credit card is the responsibility and the reality of dealing with credit card fraud. The first thing you need to learn to combat fraud is how to prevent credit card fraud. In preventing fraud you must obtain your credit report, and monitor it at a minimum of once a year, although monthly is the best thing for someone trying to build or reestablish their credit.
Some key points for credit card fraud prevention are:
Double transactions. Review your credit card statements for double transactions. This can be a sign someone might have gained unrestricted access to a lost credit card.
Contact your credit card company for any transaction on your statement you did not make.
If your statements stop showing up in your email or at your home this is an indicator that someone may have changed your card's contact information.
As stated above, check your credit report often. For people who have been subjected to credit card fraud in the past, it is imperative you remain on top of your credit reports and financial statements.
Credit card perks are numerous, but they are not always shining like a bright light in your face. Often travel rewards and low interest overshadow them. So, don't forget to look into the cards in your wallet or purse to see what hidden gems you might have. For those who have bad credit, fear not. Rewards programs are being established for people trying to rebuild their credit. Whether your credit score is 580 or 795 the most important thing you can do is protect yourself against credit card fraud and review your credit report at least quarterly for those with high credit scores, and monthly if you have a lower score.
The following article is from one of our external contributors. It does not represent the opinion of Benzinga and has not been edited.
Posted-In: Personal Finance
View Comments and Join the Discussion!