Useful Tips on Repaying Student Loan Easily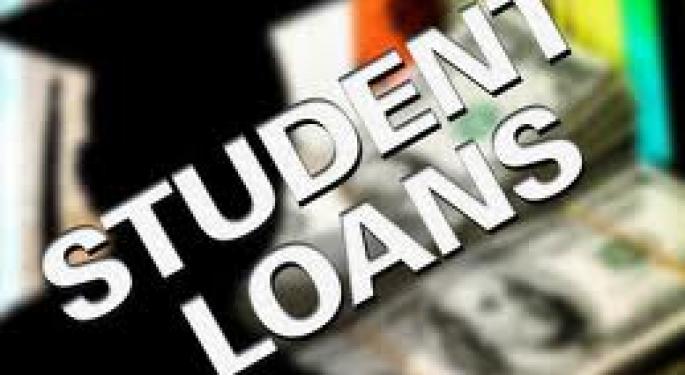 Completing graduation from a college brings different types of emotions. While you're tensed about getting a good job and earning money, you're morose about leaving the town where you was born and brought up. You're sad about leaving your old friends; on the other hand you're happy about making new friends and acquaintances. All these things are part of life. But the thing bugging you the most is how to repay outstanding student loan.

Taking out a student loan is nothing new. Hundreds of thousands of students borrow such financing for continuing their studies every year. In fact, the average student loan debt amount has been increased about 58% since 2005, as per FICO. Nevertheless, if you're worried about paying off your loan, here are some easy and useful tips.

Know the repayment options– While in search of a suitable repayment option, you should choose one that allows you to reimburse minimum monthly payment. However, keep in mind that if you pay more per month, you need to pay less interest over time. Federal loans usually offer a reasonable repayment plan that wants the borrower to pay a fixed amount, at least 50 USD, on a monthly basis for as long as 10 years. The amount may be increased depending on the amount you owe. On the other hand, graduated repayment loan such as Standard plan also has a limit of 10 years; the payment starts smaller and increases over time. However, there are plans that allow the borrowers to pay back the lent money through as long as 25 years. There is another plan available in the market and that is income-based plan. This option permits the borrowers to decide on the monthly payment depending on her income level. Apart from these plans, there are some other plans offered by different private lenders.

Make timely payment– You must know that defaulting on the student loan may bring in unforeseen consequences. If you're late by 90 days, your credit score may badly suffer and that may result in difficulties for getting homeowner's insurance, approval for renting an apartment or signing up for utility bills. You may set email or text reminder through different websites like Manilla that offer such services and make sure you never default on the monthly payment towards your student loan.

Think about consolidation of outstanding loans– You may think about consolidation as it helps you bring multiple loans together into a single loan and thus you won't need to pay multiple payments towards multiple loans every month. It offers a number of benefits; like it lets you track only one monthly due date. You can also lower monthly interest and that would lock you in a fixed interest rate. However, consolidation has some cons too! By consolidating you can lower your monthly payment but it will take much longer to get the loan paid off and thus you will be paying more as interests. You must conduct extensive research if it is going to be a good choice for you.

These are just some of many tips that could help you pay existing student loan with ease.

Marie is an insurance industry blogger. From borrowing quick loans to repaying student loan - she covers all aspects of loan and insurance industry.
The preceding article is from one of our external contributors. It does not represent the opinion of Benzinga and has not been edited.
Posted-In: Personal Finance
View Comments and Join the Discussion!