Your Facebook Friends May Affect Your Credit Score (FB)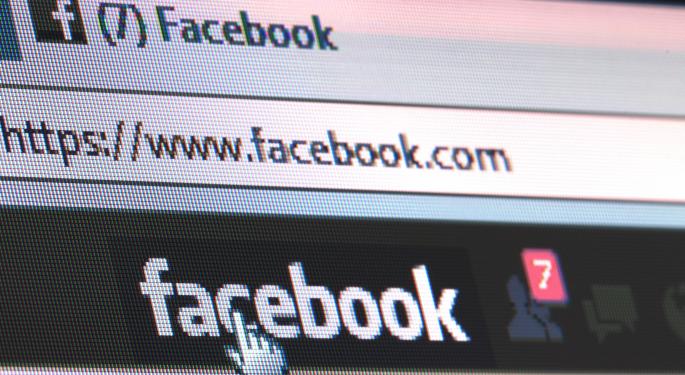 If a person can really be measured by the company they keep, the modern-day twist on that old-school proverb might alarm you.
Today, it might read, "A person can be measured by the social media friends they keep." From a business perspective, that's plain scary.
CNNMoney reported that a few enterprising tech startups are evaluating a person's loan application not just on their FICO score but on their social media friends and activities.
You know that 40-something Facebook (NASDAQ: FB) friend who posts daily statuses that might as well read, "I never left the frat house?" He might be affecting your credit score. How about the anti-government, doomsday prepping friend who is sure the zombie apocalypse will coincide with something on the Mayan calendar? You might get dinged.
OK, so it's not quite to that level—yet—but one company uses social media data to determine if you qualify for one of its loans. According to Lenddo's website, "Lenddo's community members can use their reputation on social networks such as Facebook, Linkedin (NASDAQ: LNKD), Twitter and Yahoo! (NASDAQ: YHOO) to obtain life-improving loans, to use for education, healthcare, home improvement or a small business."
Related: Facebook Ending One Of Its Most Underwhelming Features
To be more blunt, if you're friends with somebody who was late paying back a loan to Lenddo, if lowers your chances of qualifying.
Then there's Kabbage—a microlending site for small businesses. It not only considers an applicant's FICO score, it also asks customers to give it access to their PayPal, eBay (NASDAQ: EBAY) and other online payment accounts. Once a borrower receives a loan, Kabbage asks for access to its Facebook and Twitter accounts. It says that borrowers who grant Kabbage access are 20 percent less likely to be delinquent on loan payments.
It's no secret that hiring managers already look at applicants' social media accounts to gain a glimpse into their personal lives. They might even ask for permission to check the person's credit score but in this new world of big data there's no longer many places to hide. Everything from how well your refrigerator functions to what you ate for dinner is collected in real time and now, your social media friends list may be what determines whether or not you qualify for a loan.
Choose your friends wisely.
Disclosure: At the time of this writing, Tim Parker had no position in the above mentioned securities.
Posted-In: EBAY Facebook LinkedIn YahooPersonal Finance Best of Benzinga
View Comments and Join the Discussion!