What We Learned About Oil From T. Boone Pickens' Podcast With Carl Icahn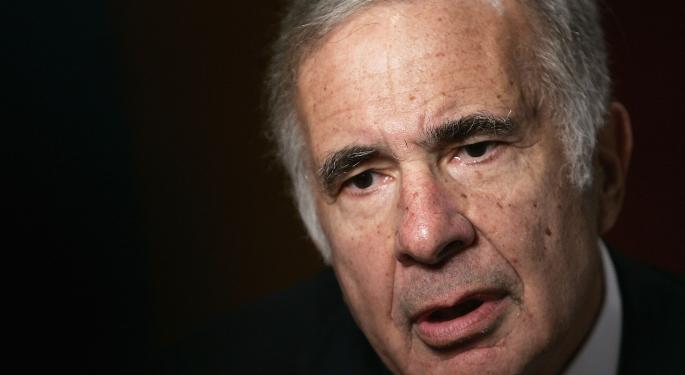 In his most recent podcast, legendary hedge fund manager T. Boone Pickens met with famed investor Carl Icahn.
The experts went into several subjects, including energy security, the effect of Saudi oil exports on U.S. production, Icahn's views on the markets and more.
Here's a look at a few big lessons on oil that we got from the interview.
Talking about oil exploration and production. Icahn assured that his investments in oil had always fared well until now.
"I think it'll work out eventually," he added. "But I don't know when... I think it's still going to be tough for a while."
Boone chipped in to explain that in was in fact the US that was responsible for the recent downturn in the oil business.
"We are the ones that oversupplied the market: the shale guys," he said, adding that "the Saudi guys" wanted to stop this, and they certainly did to a large extent. However, the process hurt not only the US, but also Saudi Arabia, Russia, the OPEC and everybody else.
Nonetheless, now that Russia in involved in the fight against ISIS, the situation could change.
"They need Putin now (…) to fight ISIS (…) So, I can imagine this talk with Saudi Arabia: 'OK, you need me to help you. Let's stop screwing around with the oil prices' and that could be true, that could happen," said Icahn.
On the other hand, the current situation could be beneficial for Saudi Arabia, the largest producer in the world.
"They keep oil down for a while, and then put everybody out of business," get rid of fracking, Icahn said, and then move the price up. "They're looking at these guys in Oklahoma and North Dakota and they say, 'well, how much longer are they going to hold out? So, let's do six more months…' So, you don't know when (…) I think [oil] is going to be up, but I can't put a time on it," Icahn concluded.
Disclosure: Javier Hasse holds no positions in any of the securities mentioned above.
Posted-In: Carl Icahn OilHedge Funds Commodities Top Stories Markets Media General Best of Benzinga
View Comments and Join the Discussion!