Fleckenstein, The Man Who Predicted The Market Selloff: Stocks Could Get 'Nasty'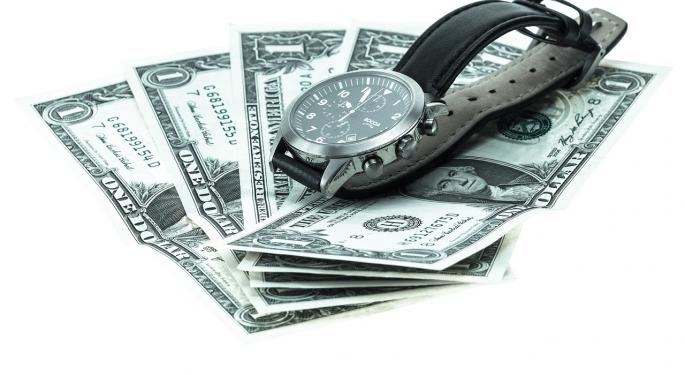 Bill Fleckenstein of Fleckenstein Capital is a short-seller who anticipated the August 24 market selloff three weeks before it happened.
On Friday, the investor appeared on CNBC and assured markets are "uniquely vulnerable" right now.
"The market is trapped because the Fed is trapped," Fleckenstein said.
After the Federal Reserve decided to maintain interest rates unchanged, Fleckenstein, the man who predicted the August plunge, appeared on CNBC's Fast Money, and warned viewers that markets could be setting up for a "pretty nasty decline."
"The market is trapped because the Fed is trapped," he claimed. "The Fed's policies drove the stock market to 2,100 on the S&P; they haven't printed any new money in a year."
He continued, "The market's hung on, and now it's starting to deteriorate."
Do The Fed's Policies Work?
Are the Federal Reserve's policies working? Are they promoting economic growth? Or are they dooming stocks?
These are the main questions investors should be asking, Fleckenstein said, adding that he would argue the answer is no.
Related Link: Fast Money Traders Share Their Under $5 Stock Picks
"Yes, they have gotten the market higher and they have created some jobs, but all they are doing is misallocating amounts of capital just like they did in the prior bubbles," the investor stated. So, he went on, while people are pretty in love with the Fed, the Fed is actually the problem.
"I think the market continues to be uniquely vulnerable," he stated. "We had a nasty break, the market kind of repaired itself, got kind of excited about maybe the Fed is not going to hike [...] But not hiking isn't the same as more free money."
Stocks Heading For Big Losses
On this backdrop, Fleckenstein assured, stocks could be heading for big drops. "Everyone thinks the market is going to right itself," he affirmed. "My view is the market's going to head down and it continues to be uniquely vulnerable; so I think the stage is still set for a pretty nasty decline."
Finally, the investor went into a few stocks he sees as short candidates -- companies with specific problems. Namely, Intel Corporation (NASDAQ: INTC) and some of the suppliers to the Apple Inc. (NASDAQ: AAPL) "food chain."
Disclosure: Javier Hasse holds no stakes in any of the securities mentioned above.
Image Credit: Public Domain
View Comments and Join the Discussion!
Posted-In: Bill Fleckenstein CNBC Fleckenstein CapitalShort Ideas Federal Reserve Movers Media Trading Ideas Best of Benzinga