Michael Kors Self Inflicts Wounds, Put On Suicide Watch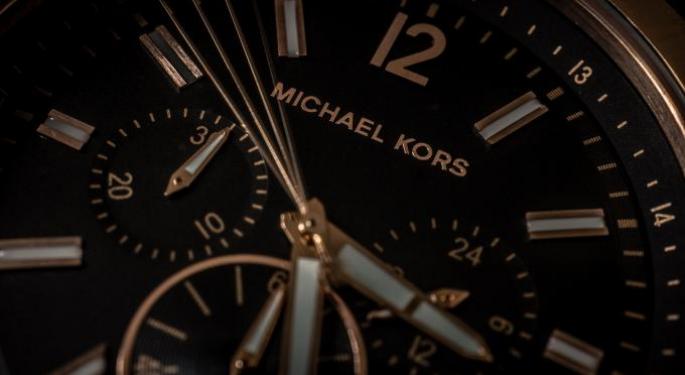 This piece contains the opinions of the author, Kristin Bentz, President at Talented Blonde, LLC, that do not reflect the opinions of Benzinga.com.
So, Michael Kors Holdings Ltd (NYSE: KORS), we meet again.
Some of you that follow @TalentedBlonde knew my negative stance on the stock back in January and then again in March.
For those of you that missed it, or simply were indifferent, here's why the Street missed this massive fail: First, a greedy management team basically bastardized the brand by lowering the opening price point for a handbag (they gateway drug of retail) to such a low level that the cache of Michael Kors was stupefied.
Like Tommy Hilfiger and Coach (NYSE: COH), the self-imposed "logorrhea" and low price points decimated this "Jet-Set" brand from G6 to Cessna overnight.
That said, the looming West Coast Port Work "slow-down" and appreciation of the dollar were eminently avoidable earnings issues. I lamented as far back as October 2014 about the port crisis. This is not a consumer preference issue—this is the fault of a management team caught with their pants down.
Like Wal-Mart (NYSE: WMT), with all the consumer and financial analytics available to them—how did they not effectively hedge FOREX risk, given the astonishing appreciation of the U.S. dollar. Trust me, I believe John Idol is a competent merchant, but for this type of loss, someone needs to be held accountable.
Related Link: Tiffany & Co. Latest Casualty In Tectonic Shift Of Consumer Preference
Forward-looking guidance that guarantees Forex headwinds will fade in the second half, sounds like empty promises, but that's just me. A management team that missed something so obvious has demonstrated little to suggest that they are ready to navigate both global volatility as well as shifting consumer preference.
The sniffles at Michael Kors foreshadow a 'flu' of sorts in corporate America. The inability or unwillingness to recognize and adapt to structural changes, whether they be FOREX, labor related, or shifts in consumer behavior is indicative of complacency of corporate America which remains static in their approach to the nascent 'Digical Economy.'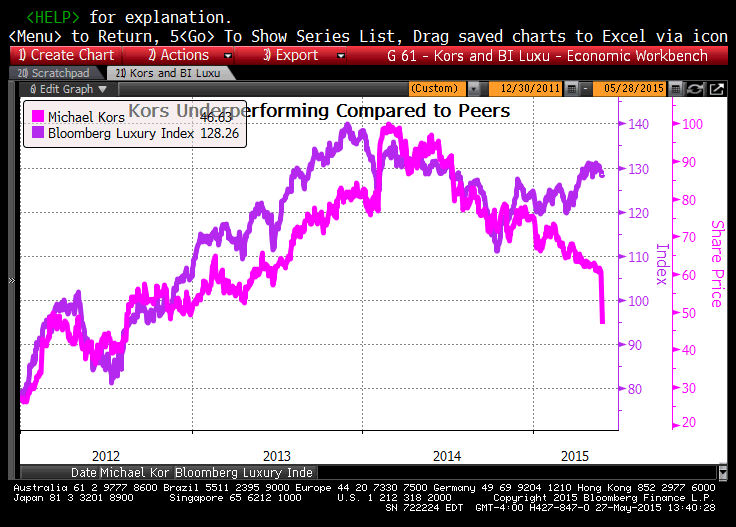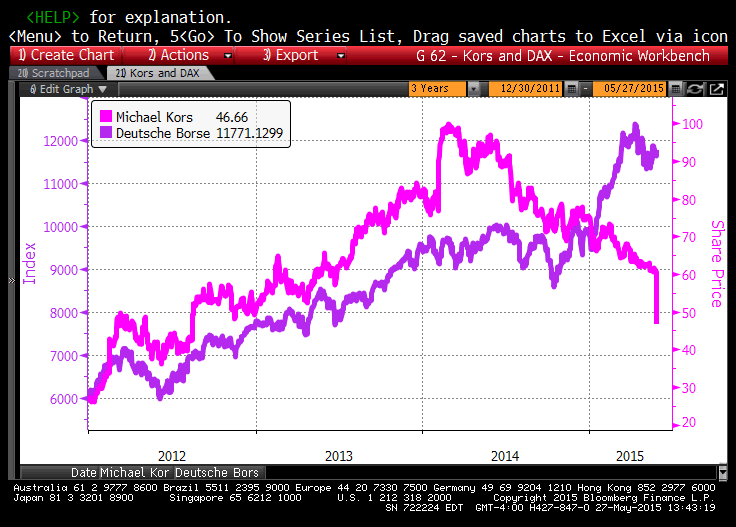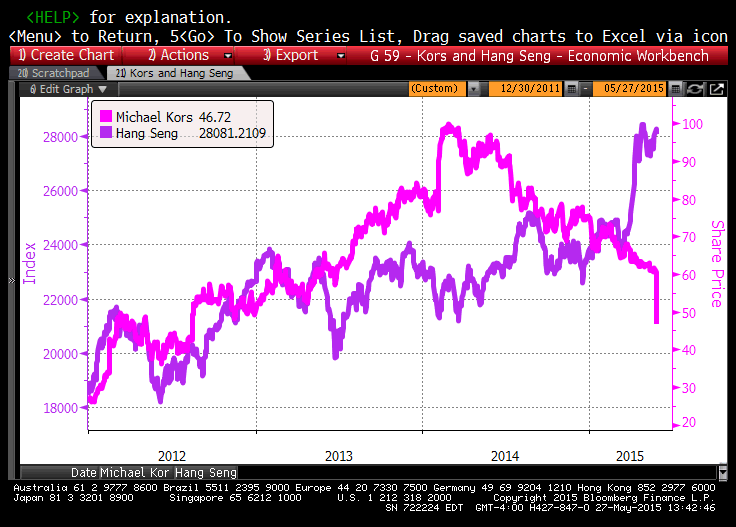 Disclosure: Author holds no positions in any of the equities mentioned.
Image source: Nic Taylor of Flickr
Posted-In: Opinion Best of Benzinga
View Comments and Join the Discussion!