Will The Next Credit Crunch Be Worse Than 2008?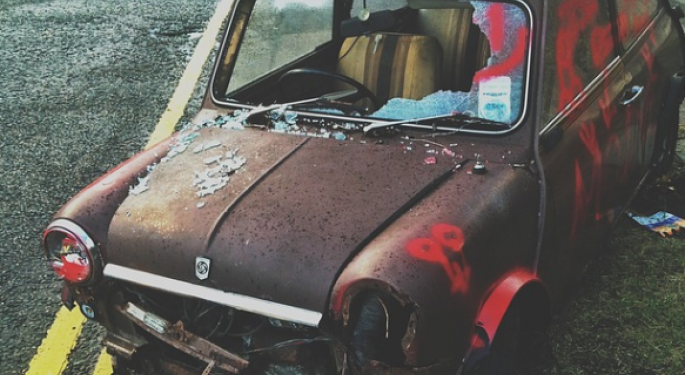 It took years for the global market to somewhat stabilize after the 2008 financial crisis shook the world up. Obviously, corporations, banks and individuals are vying for such an event to never take place again.
However, one can't help but wonder if it's the quiet before a storm.
Influencers Are Talking
The Telegraph reported that Bridgewater Associates founder Ray Dalio wrote last week warning clients that the Fed "risked setting off a 1937-style crash when it starts raising interest rates again."
Meanwhile, IMF head Christine Lagarde has raised concerns in India about "the ripple effect of Fed tightening on countries that have borrowed heavily in dollars and whose still-recovering economies remain vulnerable to a rate rise."'
Related Link: EXCLUSIVE: Oppenheimer Chief Economist Sees Little Downside Remaining For Oil
If U.S. interest rates indeed jump up faster-than-expected, "bond prices, which always move in the opposite direction to yields, will plummet." As the Telegraph explains, "US Treasury bonds are like a mountain guide to which most other global securities are roped - if they fall, they take everything else with them."
Which basically means this could adversely affect everyone, especially banks all over the world as they are institutions "where even little mistakes can create big problems."
A Scary Estimate
Barclays estimates that if "the yields on 10-year Treasury bonds reverted back to their historical average it would wipe nearly a fifth off the tangible book value of European banks."
However, the banks' solution to this problem consists of "hedging the risk with interest rate derivatives." Still, The Telegraph asks, "who have they bought those derivatives from? Why, other banks of course...a counterparty risk."
Authorities and regulators across Europe and the U.S. have reason to be concerned.
"They have brought greater transparency to the derivatives market, demanding better reporting and that a higher proportion of contracts be routed through central counterparties or clearing houses, which sit between the two sides of a trade and sort out the mess if anyone goes bust."
Of course, this is all opinion. Nothing is certain.
But it's an idea worth keeping an eye on.
Image credit: Public Domain
Posted-In: Barclays Christine Lagarde credit crunchEurozone Opinion Economics Federal Reserve Markets Best of Benzinga
View Comments and Join the Discussion!