A Goodbye And Thank You To Irving Kahn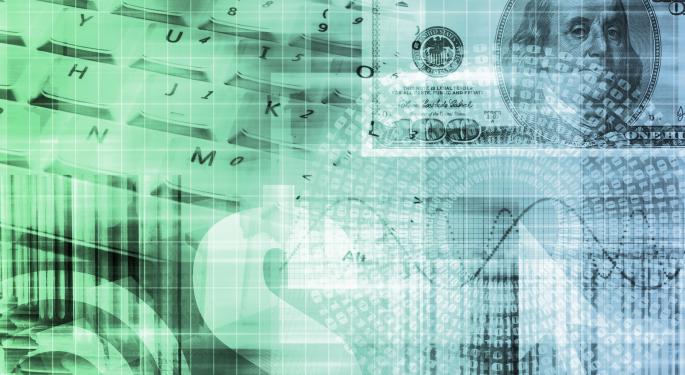 A legend of the value world has passed. Irving Kahn passed away at 109.
Mr. Kahn was a teaching assistant for Benjamin Graham at Columbia University and worked on both "Security Analysis" and "The Intelligent Investor."
When Graham closed his partnership he suggested clients consider taking their accounts to Mr. Kahn who was then at Abrahams and Company a firm eventually purchased by Lehman Brothers. In 1978, he left Lehman and founded his own firm: Kahn Brothers.
He also wrote a book titled "Benjamin Graham, The Father of Financial Analysis" that is suggested reading.
In a 2014 interview, he described his approach:
"I prefer to be slow and steady, study companies and think about what they might return over, say, four or five years. If a stock goes down, I have time to weather the storm, maybe buy more at the lower price. If my arguments for the investment haven't changed, then I should like the stock even more when it goes down."
In the same interview with UK-based "The Telegraph," he added:
"During the recent crash and in other sell-offs, Tom and I looked for good companies selling at a discount, which do surface if you're patient. If the market is overpriced, an investor must be willing to wait. There are always good companies that are overpriced. A disciplined investor avoids them. As Warren Buffett has correctly said, a good investor has the opposite temperament to that prevailing in the market. Throughout all the crashes, sticking to value investing helped me to preserve and grow my capital. Investors must remember that their first job is to preserve their capital. After they've dealt with that, they can approach the second job, seeking a return on that capital."
Related Link: Shrinking Banks, Expensive Liquidity And The Blues
He also told "The Telegraph" that:
"I would recommend that private investors tune out the prevailing views they hear on the radio, television and the internet. They are not helpful. People say 'buy low, sell high', but you cannot do this if you are following the herd. You must have the discipline and temperament to resist your impulses. Human beings have precisely the wrong instincts when it comes to the markets. If you recognize this, you can resist the urge to buy into a rally and sell into a decline. It's also helpful to remember the power of compounding. You don't need to stretch for returns to grow your capital over the course of your life."
In 2012, he told Jason Zweig of "The Wall Street Journal":
"Individual investors who avoid "doing things you know too little about" still stand a decent chance of outperforming professional investors, especially by sticking to smaller stocks." He also added a quote that my well end up a as a tattoo or throw pillow around Chez Melvin: "If you command a lot of cash you can be wrong and still not have to worry."
In 2008, he told Financial Week:
"There are very few true value investors.Value investing takes discipline, patience and a healthy dose of skepticism. We live in an era with too much confidence in advertising. Everyone tells you that you can attend a seminar for $250 and make lots of money. Value investing means being much more discriminating."
Related Link: Professor Robert Novy-Marx Discusses Quality & Value Research
More Irving Kahn quotes to consider that will help you be a better investor and perhaps even have a better life:
"Stop buying things that you don't need, and start focusing on the essentials; then you will live long and be happy."
"You don't have to be fully invested all the time. Have patience, keep your standards."
Benjamin Graham always believed in the Socratic approach. He never provided students with a ready answer, believing that through thorough discussions and rational deductions, solid conclusions would be reached. I remember asking him about the word 'tranche' as it applied to finance.
Instead of providing the definition right way, Ben asked me to look it up in the dictionary. I discovered that it means 'slice' in French. Ben believed that if he told me the answer right away, I would forget it, but if I took the initiative to look it up myself, then I would always remember it.
Tags: Irving Kahn
Posted in: Opinion Best of Benzinga