The Enormous Bet Twitter Is Making Is Unlike Any Other
The graphs below were produced by Capital Market Labs.
First, let's stop some of the non-sense surrounding Twitter Inc (NYSE: TWTR). The company is growing very quickly.
Below is a simple time series of revenue in the blue bars and cash (and equivalents) in the red line.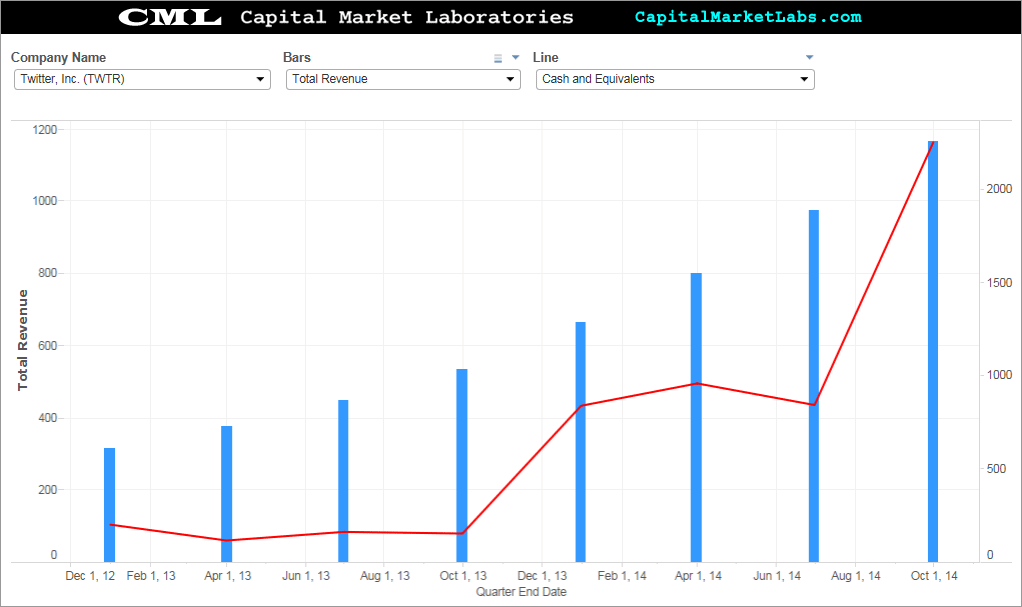 As seen above, annual revenue has grown from $317 million to nearly $1.2 billion, and cash (and equivalents) has grown from $203 million to $2.3 billion.
The company is growing. Enough with the crazy talk of shrinkage, already.
But there's something else growing for Twitter, and that something is enormous losses. The chart below plots net income as a time series.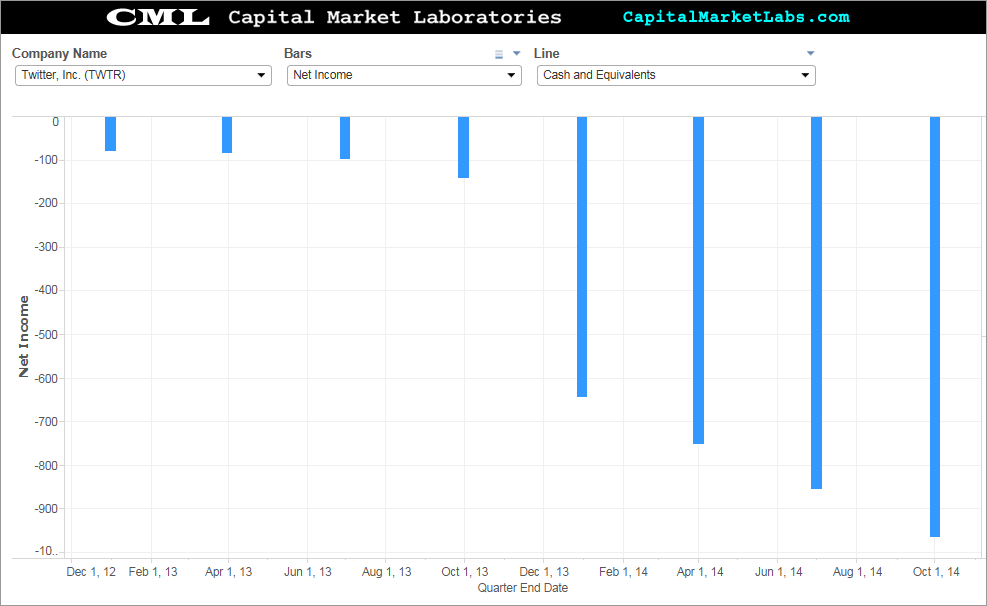 Net income has totally collapsed from -$79 million to -$964 million in the trailing twelve months and seems to be in free fall.
So the question becomes: How is the growing revenue turning into growing losses?
There's one thing that Twitter does more than any peer, and that simply is, spending on research & development. The chart below illustrates a time series for Twitter, Apple, Facebook, Google, LinkedIn and Yelp and the amount of money each spends in R&D per dollar of operating expense.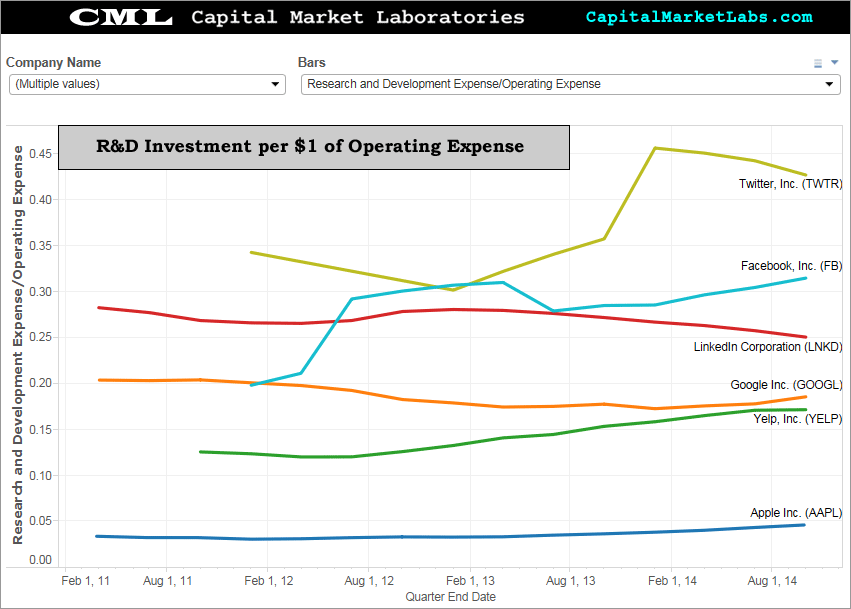 One can see quite clearly, Twitter spends more than any company on R&D (relatively speaking).
A big part if that has been perceived as (and may in fact be) a sort of non-directional spend on hoping "something" will work.
That might be true. It also might be money spent on phenomenal product development.
The last chart examines Twitter against all Internet Software & Services companies above $3 billion in market cap.
With R&D expense per dollar of operating expense on the y-axis and R&D expense per dollar of revenue, it's clear there's Twitter, and then there's everybody else.
There's no way to know if Twitter's R&D is going to pay off, but for better or worse, Twitter is a pure play R&D bet, and in that vein, it is one of a kind.
Ophir Gottlieb can be found on Twitter @ophirgottlieb.
Posted-In: Opinion Trading Ideas
View Comments and Join the Discussion!