Are The Markets In A State Of Economic Cognitive Dissonance?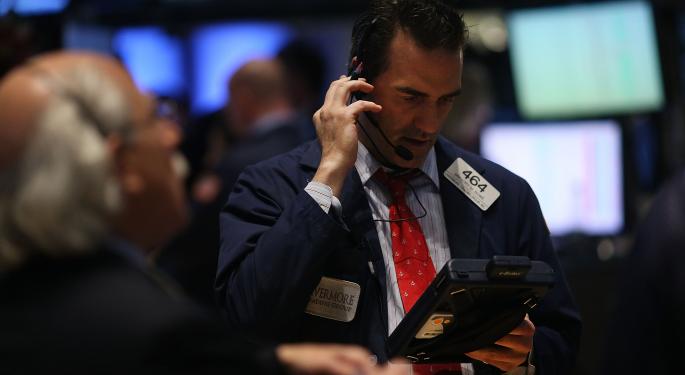 This piece contains the opinions of the author that do not reflect the opinions of Benzinga.com.
The US Fed will be remaining "patient" for the time being as the US economy builds steam on the foundation of low rates and unattractive savings rates.
It's been scary to read the number of research outlets that attribute strong November retails solely to cheaper oil, not pent-up holiday demand.
The US Dollar has appreciated considerably (strongest level since 2009), but in the context of history, we're at levels that were seen through the late-1980s and early-1990s.
(Source: Goldman Sachs)
Many have attributed this to strengthening economic conditions, however I believe Goldman's Dominic Wilson hit the nail on the head with his comments in the Global Economics Weekly note from Wednesday:
"...the nature of the fundamental economic drivers matters, particularly for prices. Different economic impulses can produce the same end result, in terms of currency moves, but may have different implications more broadly."
Much like the Fed desires to be data-driven, investors should be also.
Related Link: Goldman Sachs Comments On FOMC Decision: 'Touch More Dovish Than Expected'
Just because the end-result -- a stronger dollar -- might make sense logically (cheap oil leaves more disposable income to US citizens and thus they spend the savings plus some extra), it isn't necessarily accurate (pent-up holiday demand drove retail sales in November).
As we glide through the end of 2014 and begin the 2015 year, expect the rhetoric to ramp up in an effort to drive consumers to spend.
For the Fed to be able to pull-off raising rates, the country and the world will need to believe, not necessarily know, that the economy in the United States is strong and self-sustaining.
Given current dynamics in the labor market and the bubble generated by cheap rates, I don't expect committed believers to alter the reality that the economy won't stand on its own without the Fed aiding it with excess liquidity, low rates, and altering words in statements.
We need people to work again.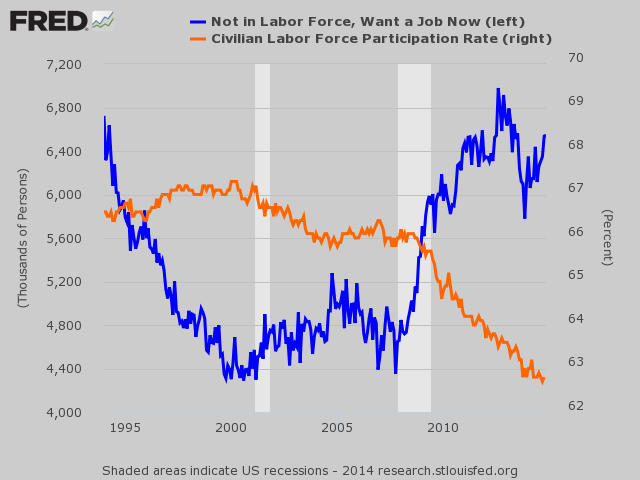 Posted-In: Opinion Economics Markets Best of Benzinga
View Comments and Join the Discussion!