A Primer On Penny Stock Strategy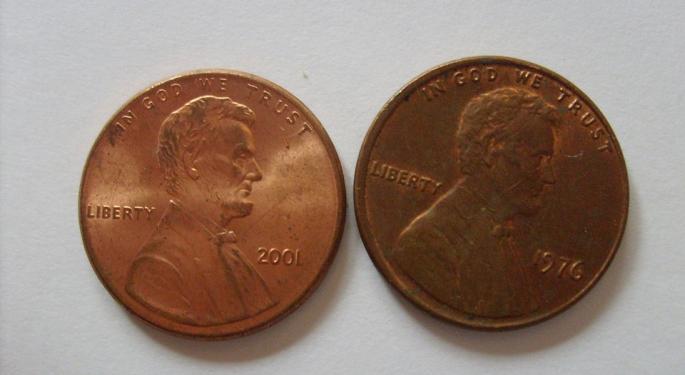 After a few dozen days of mixed results trading familiar names, new daytraders tend to make some dramatic decisions about what and how they're going to trade, or even whether they'll continue trading at all. Those who persist frequently may find themselves turning to penny stocks.
At least, that's how it was for me when I first started trading. It took a lot of trial and error to navigate this world, but I did develop guidelines and strategies that helped me find success in small- and micro-cap stocks.
From $10 To Less Than A Penny
First, it's important to clarify that not all penny stocks are created equal, and a good portion of what are considered penny stocks trade anywhere from less than a $.01 all the way to $10. At the same time, a lot of penny stocks are traded on major exchanges like NYSE or Nasdaq, but a huge portion are also bought and sold Over The Counter (OTC).
OTC stocks, and particularly what are referred to as "pink sheets," are what many people think of when they hear the words penny stocks. These stocks, which can trade as low as fractions of a cent, have fewer or no regulations to ensure their liquidity. They are risky, highly volatile and best avoided due to the potential for price manipulation and artificial promotion.
I advise any traders interested in penny stocks to stick with NYSE- and Nasdaq-traded stocks because of those exchanges' stringent listing requirements. I would also encourage any new traders to begin with stocks priced above $1 or $2, which tend to have more stable track records and balance sheets than cheaper options that might be fighting to remain listed.
Look For A "Once-In-A-Year" Event
Now that you know where to look for penny stocks, you should develop a sense of what you are looking for. While everybody identifies different signals for what they consider appealing, what I like to look for are penny stocks that are having a once-in-a-year event, which is not uncommon among microcaps.
For me, this primarily revolves around volume. Most penny stocks trade less than a few hundred thousand shares a day, so I look for companies experiencing large spikes in trading activity. This is commonly associated with a news item about a successful drug trial or partnership with another company (since many penny stocks are pharmaceutical or tech companies).
Regardless of the reason, this surge in investor attention is what will drive the stock higher. It's not necessarily the volume I am looking for, but the attention of other traders.
Plan, Scale And Execute With Speed
Once I've identified a stock, I make and stick to a plan for how to approach a position. This starts with observing the stock's chart for any apparent technical patterns and defining my entry and exit levels. Those levels are critical in anticipating my profit, and they keep me from lingering in a position.
This is all a quick transaction, and comes with knowing which strategies work best in which situations. For penny stocks, I use a "gap and go" strategy by looking for quick opportunities from dips following initial price gaps. Once the price falls to fill a gap between its previous resistance and its new high, I buy in. Once it reaches its new resistance ceiling, I tend to either sell or scale out my position.
This last part, scaling out, is something that I picked up after trading penny stocks for a while. It allows me to take profits gradually while ensuring that I don't miss an unexpected top. Once a stock hits my predetermined exit level, I sell out half of my position and place stop loss orders on the rest.
Developing a sense for how to scale effectively takes practice, and it's probably best to reap your profits confidently when first learning to trade penny stocks. However, scaling is a great skill to learn and can help amplify your returns if you learn to manage it with discipline.
Manage Expectations And Remain Ambitious
While trading penny stocks can offer a lot of opportunities for gains, you should have reasonable expectations for what you can achieve trading them. Even after years of refining my approach, I still never expect more than $1,000 from a single penny stock trade.
After developing a trading vocabulary and defining your prefered trading strategy on penny stocks, it's a good idea to reassess your portfolio's threshold and aim for larger positions in higher-volume stocks.
Disclosure: Warrior Trading is an editorial partner of Benzinga
Posted-In: Warrior TradingSmall Cap Markets General
View Comments and Join the Discussion!