Should Apple Develop and Release its Own Television? - Point/Counterpoint
When it comes to Apple (NASDAQ: AAPL) products, the rumors never stop coming.
Word is quickly spreading that Ticonderoga Securities is anticipating a 2011 release for an Apple television set. While this assertion should be taken with a grain of salt, we thought it was time to discuss the matter in-depth. Join myself and my colleague, Brandon Pilzner, as we dissect the prospect of an Apple television set, the company's future innovations, and the all-in-one solution that could provide the best of both worlds.
Premium Product, Premium Partnership?
Louis Bedigian: I find this whole thing is hard to believe. Apple currently sells its 27-inch Mac monitor for $1,000. I can buy an amazing 46-inch HDTV from Sony (NYSE: SNE) for that same price.
Brandon Pilzner: Right. I think Apple could partner with a TV manufacturer if it wants to be price competitive.
Louis Bedigian: I don't. Then Apple would have to share its profits.
Brandon Pilzner: So you think they will develop their own?
Louis Bedigian: I honestly don't think they'll get into the TV biz at all. For one thing, what are they going to call it? Apple Television? That won't go over well. Apple already makes a product called "Apple TV," and while Apple loyalists will deny it, selling two different products with a similar name would be a marketing disaster. Imagine a shopper going into Best Buy (NYSE: BBY) and asking for an "Apple TV," and the clerk says, "Uhh, do you want the set-top box or a television set?" I do not believe Apple would ever risk a scenario like that.
More importantly, there is a better alternative: upgrade the Apple TV set-top box to play App Store games. Next, build a special Apple TV App Store that plays high-end games comparable to Xbox 360 and PlayStation 3. After that, release a full-fledged game console/movie playing/music streaming device that would cause Sony execs to remark, "Oh crap! It only does everything!"
Brandon Pilzner: Apple could easily change the name of Apple TV to "iTV" or give that name to the new product. Apple could also design a TV that was affordable and included all of those features, as some speculation suggests.
Louis Bedigian: That is true on the former note. iTV could actually work. But don't kid yourself into believing that an Apple-made television set would be affordable.
To be clear, $1,000 for a 27-inch monitor is not "affordable." At that price, we're looking at $1,500 and $2,000 for an Apple television set. No thanks.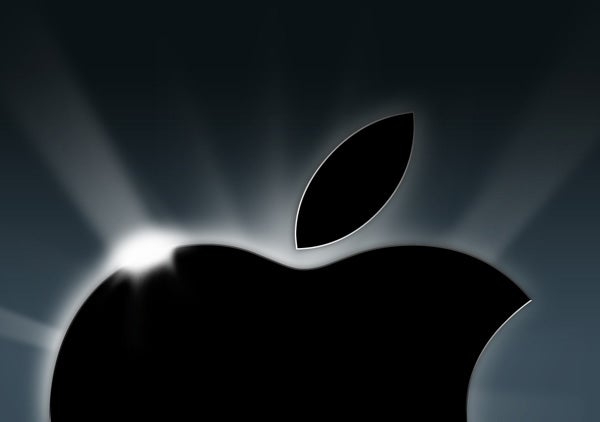 Stiff Competition
Louis Bedigian: I do not believe Apple will be able to compete with Sony and Samsung on a picture-quality basis. Apple's screens would look great, but Sony is and has been the leader in this market – technologically, not in sales – for a long time.
Ultimately, if Apple is going to make a television, I think this prediction (or "rumor") will prove to be a few years ahead of its time.
Brandon Pilzner: Well, that's why Apple should partner with Sony or Samsung, though it probably won't. But I can see either scenario coming true. Partner up with a great manufacturer to allow for great quality while helping out a struggling company (in this case, Sony). In the past Apple liked to innovate on its own; however, if Apple wants to remain price-competitive – like it is with most of its other products – the company will likely partner up.
An Interactive Future
Louis Bedigian: If Apple started working on a video game-rooted Apple TV today, the product could launch long before Sony and Microsoft (NASDAQ: MSFT) release their next consoles. The third Xbox and fourth PlayStation won't arrive for a very long time
Brandon Pilzner: True, and Apple has a cult-like following (myself included). So I believe if Apple added an App Store and a gaming platform to the Apple TV, we could see another major player to compete with the likes of Nintendo, Sony, and Microsoft (NASDAQ: MSFT). That could be major news.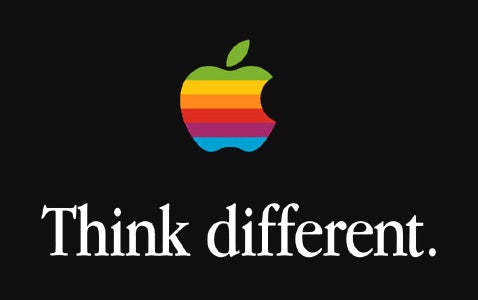 Rumors. So Many Rumors! (And So Many Lies)
Louis Bedigian: It's important to remember that a lot of the Apple rumors prove to be false. MacBook Air did not get updated this month. MacBook Pros aren't being updated right now either. And, contrary to the persistent rumors, the iPad 3 is very unlikely to ship before January 2012.
Brandon Pilzner: Right. But I do believe an Apple television will EVENTUALLY happen, or a major upgrade to the current Apple TV. But as far as Apple rumors not being true, there have been multiple rumors about the iPhone 5, which looks to be coming out this September.
Louis Bedigian: I agree, all signs point to a September release for the iPhone 5. But as far as an Apple television set is concerned…we'll see. I firmly believe an upgraded Apple TV set-top box could deliver all of the speculated features without the risk of developing a brand-new TV set.
Brandon Pilzner: I believe that.
Louis Bedigian: Consumers will gladly spend $200 to $400 on a console that does what we want. But why pay $2,000 for a new TV if we don't need it? The glowing Apple logo isn't enough.
Also, in terms of innovation, Sony has an interesting option with its upcoming video game-specific television, which allows you to play games and movies in 3D or have a split-screen view for two players wearing 3D glasses. (With split-screen mode turned on, each player will see a different image.)
Brandon Pilzner: Yes, you have a good point. But it's all about being price-competitive. If Apple can make this television just a little more expensive than a normal TV, but way more interactive (including apps, gaming, and internet), that could be a hit, unlike the ill-fated the Google TV (NASDAQ: GOOG).
Another Angle
Louis Bedigian: Few consumers realize this, but the bulb within Apple's laptops does not contain any mercury. This is an important selling point for environmentalists and health-conscious individuals alike. Apple could use this and other environment-friendly features (I'm guessing that if the company designed a TV it would be very energy-efficient) to justify the higher-than-average retail price.
Brandon Pilzner: Very true.
Follow me @LouisBedigian
Posted-In: App Store Apple Apple Television Apple TV AppsRumors Tech General Best of Benzinga
View Comments and Join the Discussion!