Top 10 Highest-Rated CEOs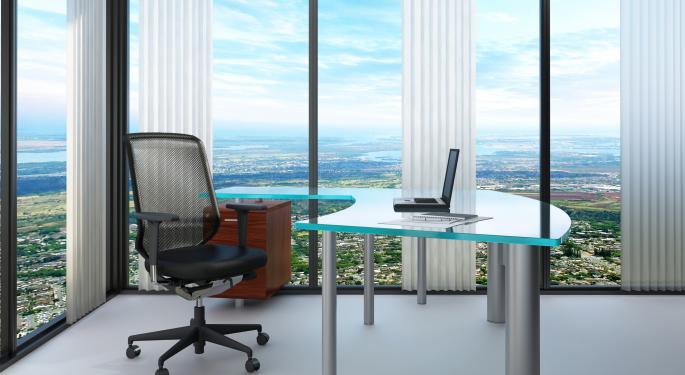 A couple of mainstays, coupled with some not-so-everyday names.
Glassdoor, a jobs and career community, has released its annual report of the highest-rated CEOs for 2014. The list is determined by employee feedback shared over the last year.
Employees voluntarily and anonymously provided their opinion on the Glassdoor website, regarding their approval or disapproval of how their CEO is leading the company.
The survey gathered employee opinion on some of the best reasons to work for their employer, some of the downsides -- and it encouraged employees to provide advice to senior management.
In addition, employees are asked to rate their CEO, and are specifically asked: "Do you approve of the way your CEO is leading the company?"
Just two women made the list: Yahoo's Marissa Meyer and Sharen Turney of Victoria's Secret. Neither are included in the top 10, however. Take a look at the top 10, with comments from their employees.
Posted-In: Alan Mulally Brad Smith Craig Jelinek Glassdoor Howard Schultz Jeff Weiner larry pageManagement Best of Benzinga
Jeff Weiner, 100% Approval Rating

Weiner has been CEO of LinkedIn since 2008, taking the company through its IPO in January 2011.

"The CEO is what helps spread the culture. He emphasizes culture." – LinkedIn Associate Web Developer

"Culture of complete transparency. Bi-weekly company all-hands with the CEO." – LinkedIn Engineering

Alan Mulally, 97% Approval Rating

After taking over Ford (NYSE: F) in 2006, Mulally was able to drive the automaker to profitability -- and avoid a government bailout during the 2008 recession.

"Outstanding CEO; even if you've never met him, you can still learn a lot from watching and learning how he manages such a huge, complex organization." – Ford Motor Financial Analyst Employee

"Alan is a great CEO breaking down many barriers between groups so we can all work more as one team." – Ford Motor Employee

Richard Edelman, 97% Approval Rating

Edelman took over his father's firm, the world's largest independently-owned public relations firm, in September 1996.

"Richard Edelman has a special gift for motivating his PR professionals to make Edelman the best PR company in the industry." – Edelman Finance Manager

Paul E. Jacobs, 95% Approval Rating

Jacobs stepped away from Qualcomm (NASDAQ: QCOM) in early March, but not before being with the company for almost 25 years, the last seven serving as CEO.

"Visionary leader, great technology portfolio and offers opportunities to work on many different projects." – Qualcomm Senior Learning & Development Specialist

Craig Jelinek, 95% Approval Rating

Jelinek has been the President and CEO of Costco (NASDAQ: COST) since February 2010.

"At Costco it actually benefits the company for staff to have higher education. Also, working for a company where the CEO actually wants to take care of his employees, i.e., living wage increases and benefits." – Costco Assistant

Brad Smith, 94% Approval Rating

Lloyd Blankfein, 94% Approval Rating

Howard Schultz, 93% Approval Rating

Mark Zuckerberg, 93% Approval Rating

The 29-year-old maverick founded Facebook in 2004 and has grown the social media upstart into one of the biggest companies in the world.

"Of course the perks are great, but the most important perk is working for a company I truly believe in. Mark is an incredible leader who wants to make the world a better place, and I love doing work for a mission I care about." – Facebook Analyst

Larry Page, 93% Approval Rating

Related links
View Comments and Join the Discussion!