4 IPO Stocks To Keep You Warm In October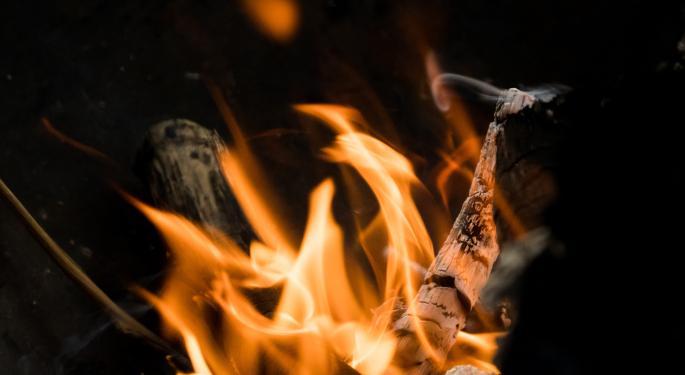 The 2020 IPO class has turned out to be everything but boring. Despite the crisis, the IPO market has been busier than ever. Although investing in IPOs is a risky business with many companies going public at hyped valuations to quickly gain funds, there are a few IPOs that recently went public with a strong upside. They might even be hot enough to keep you warm in October. They are Lemonade, Inc. (NYSE: LMND), Vital Farms, Inc. (NASDAQ: VITL), Snowflake Inc. (NYSE: SNOW) and GoodRx Holdings, Inc. (NASDAQ: GDRX) .
Insurance company for youngsters
Insurance may not seem like a growth industry, but it's a field aching for disruptive companies. That's exactly what Lemonade did as it made its debut on the property insurance stage. Its appeal lies in being a popular choice for tech-savvy young adults as 70% of its customers are 35 or younger. Considering its customers base is made of renters, policies average a mere $150 a year. But, these same individuals will end up buying homes, a trend which is accelerating due to the suburbanization trend and the average of a homeowner policy jumps to about $900.
Ethical food company
Although without Lemonade's buzz, Vital Farms made its debut as an ethical food company that is trying to disrupt the dairy retail market by partnering with 200 family owned farms. Its concept is about humane farming for its pasture-raised eggs and butter products and it worked as the company grew its revenues by 32% last year and tripled its retail presence over the last four years. It may not be the largest US brand by retail sales, but it has significant growth potential.
Vital Farms opened at $35 and maintained the range in between mid-$30s and the low-$40s during the last two months.
Cloud data management specialist
This year, cloud data companies became the essential part of corporate IT infrastructure. Snowflake was last month's shooting star. Although underwriters priced the cloud-native data management special rather low at $120, Snowflake was a true shooting star last month as it opened at $245 but ended up reaching the sky with $319 during its first day. Like Lemonade, it is back where it started but its main attribute is growth. During the previous fiscal year, revenue skyrocketed 173% and although it decelerated, it has still been more than 120% up through its second quarter and the first half of this fiscal year.
What's more impressive is its net revenue retention rate of 158%. Anything above 100 means that customers are returning and generating more revenue than the year before. While revenue figures very impressive, keep in mind that this growth is arguably already part of its stock price.
Coupon distributor that makes drugs significantly cheaper
It is not difficult to see the appeal of GoodRx as since its inception in 2011, the prescription drug coupon distributor helped as many as 18 million Americans reduce the price of prescription drugs by upwards of 70%. To put it in dollar figures, it generated $20 billion in savings for its userbase and without charging any fees.
The company is still earning money due to the commission from prescriptions filled by referring customers in more than 70,000 pharmacies across the nation. Unsurprisingly, its app is now the No. 1 most downloaded medical app in the U.S, both in Apple Inc. (NASDAQ: AAPL) App Store and Alphabet Inc. (NASDAQ: GOOGL) Google Play App Store.
During the first half of 2020, its revenue grew by 48% to $257 million. It delivered a $55 million in net income in the same time period. The only downside is that its business model is limited to America, the only developed country across the globe where drug prices are so high. Therefore, its international growth opportunities are capped.
Takeaway
The above companies seem to have what it takes to be at the heart of business innovation. They fulfill a need and they are delivering on their promise. But, despite having faith in a company's fundamentals, always remember that companies need to be given time to perform. As for the IPO market, it certainly made a strong comeback as it was on mute during the first half of 2020.
This article is not a press release and is contributed by a verified independent journalist for IAMNewswire. It should not be construed as investment advice at any time please read the full disclosure . IAM Newswire does not hold any position in the mentioned companies. Press Releases – If you are looking for full Press release distribution contact: press@iamnewswire.com Contributors – IAM Newswire accepts pitches. If you're interested in becoming an IAM journalist contact: contributors@iamnewswire.com
The post 4 IPO Stocks to Keep You Warm in October appeared first on IAM Newswire.
View Comments and Join the Discussion!
Posted-In: IAM NewswireIPOs Markets