NYSE Group President: There's A Significant Trend Emerging In IPOs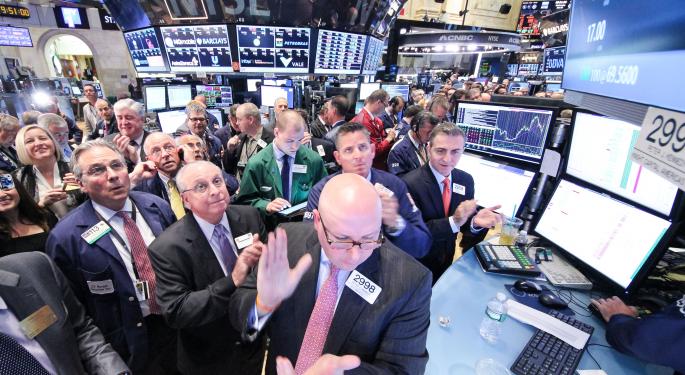 The equity markets are trading at their highs, but the place where valuations have gone over the roof is the private markets. Venture and private equity firms have been awarding record valuations to start-ups and new companies, thereby delaying their public market listing.
NYSE Group President Tom Farley was on Fox Business Monday to discuss the new trend emerging in IPOs and NYSE's IPO pipeline.
Staying Private
"One of the trends that we have seen with respect to private companies is that they are staying private a little bit longer," Farley said. "And I think that's a trend that we are going to see continue in the future.
"We don't spend a lot of time worrying about it, because ultimately a company, whether it's an Uber or other private companies that are staying longer with bigger valuations, they are going to come to the public markets and we want to be there. We want to be there ready for them."
Related Link: Goldman Sachs: S&P Will Hit 2150 By August
The Pipeline
On the IPOs in the pipeline, Farley said, "Right now our pipeline for IPOs really looks good. The first quarter this year was down a little bit as compared to last year, but it's really shaping up.
"We are seeing signs of improvement and [we are] optimistic as long as volatility stays low, interest rates stay low. We'll have a busy second half of the year."
Home Of Tech
Farley was asked if NYSE is focusing on companies of a specific sector to get them listed. He replied, "The hottest area is high growth technology. That's where we spend a lot of our time, a lot of our focus.
"The New York Stock Exchange has really emerged over the last five years as the home of tech. We have won the majority of tech deals since 2012," Farley concluded.

Image Credit: Public Domain
Posted-In: Fox Buisness NYSE NYSE Group Tom Farley UberIPOs Markets Media Best of Benzinga
View Comments and Join the Discussion!