US Dollar (UUP) Closes Week With Big Losses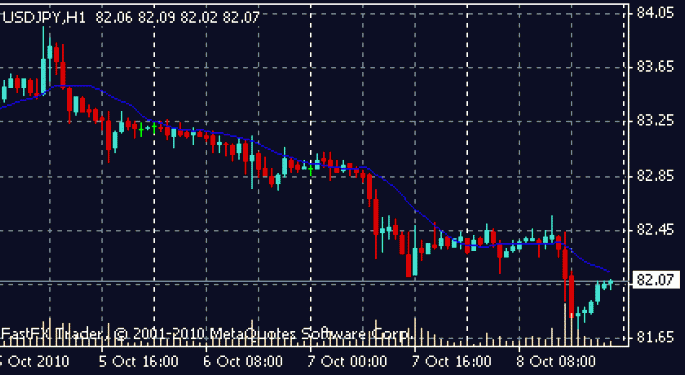 The US Dollar (USD) continued to slide in the last trading day of the week after the jobs report for September disappointed markets, further strengthening the belief that the Fed will intervene with some kind of stimulus in November or December the latest. The question discussed by most of the analysts now seems to be not if the Fed will intervene, which at this point is considered almost inevitable, but by how much and in which way.
The September employment report was the latest of the bad economic news which proved once again that the recovery is slowed and the labor markets remain very fragile. The US economy shed 95,000 jobs last month vs. 5,000 expected, while the unemployment rate remained steady at 9.6%, and the private sector only hired 64,000 new workers vs. 75,000 forecasted.
As a result of the recent downtrend, the US Dollar (USD) fell against the Euro (EUR), Swiss Franc (CHF), Japanese Yen (JPY) and most of the other major currencies. The EUR/USD pair recovered from the intraday lows to end the week at 1.3928 which is an impressive gain from last week's close of 1.3779, especially considering that the European economy itself is far from being out of the woods.
The USD/JPY, meanwhile, fell from 82.55 to 81.72, a 15 year low, before recovering a little to close the week just above 82. The USD/CHF closed the week at 0.9637, significantly lower from last week's 0.9750, but at least the pair recovered a little from the all-time low of 0.9554 recorded yesterday.
View Comments and Join the Discussion!