Apple's iPad Event Disappoints, Lacks 'Major Breakthroughs'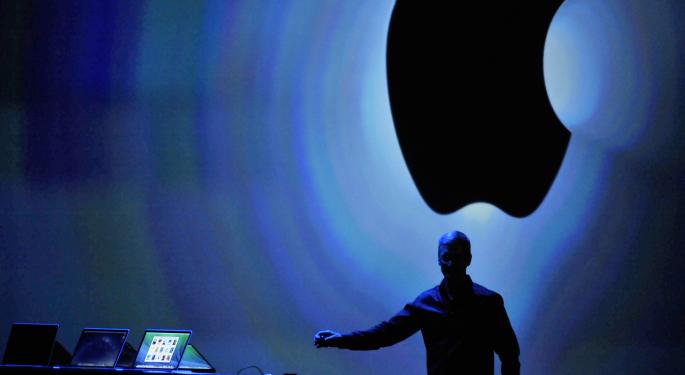 Apple Inc. (NASDAQ: AAPL) introduced a smattering of new products on Thursday, all of which consisted of upgrades and refreshes to existing devices.
The new 27-inch iMac uses the same design as the last iteration but features a Retina 5K display and a much faster processor. It is, in essence, a Pro edition of the last iMac. The $2,499 starting price ensures that only professional (and/or affluent) users will buy one.
"Apple is the best in the world at making certain products at a very high price point for a very select group of people," Sean Udall, CIO of Quantum Trading Strategies and author of The TechStrat Report, told Benzinga.
He added that the company is also great at making mainstream products. "[The new iMac] is probably unbelievably great for somebody who's a professional that works with computer graphics and stuff like that -- photographers, video editors, whatever careers where you need a computer with a super sharp display that renders unbelievable video images. There's a number of professions. The whole film industry needs devices like this."
Related Link: Is Carl Icahn Good For Apple Inc.?
No Breakthroughs
Apple managed to shave a few millimeters off the iPad Air 3, which is just 6.1 mm thick.
This makes it the thinnest iPad available. The new tablet also features Touch ID, a vastly improved camera and a handful of other tweaks. These are positive steps forward, but are they enough to excite the masses? "No real major breakthroughs [at today's event]," Rob Enderle, principal analyst at Enderle Group, told Benzinga. "Because they had the leak earlier this week, pretty much everything they announced was expected."
Udall said that his expectations were rather low before Thursday's event. He's a big fan of Apple and has a ton of faith in Apple Pay, but he didn't think the company would have any massive surprises.
"I did not expect any fireworks from this at all," Udall told Benzinga. "[But] I think Touch ID is a big deal. Everybody underestimated it on the iPhone 5S."
The Big Picture
Apple's October event may not have been as exciting as the iPhone and Apple Watch extravaganza, but at least one PM is confident in the company's future.
"They just consistently managed to do what others have done, in some cases before them," Brendan Ross, president and portfolio manager of Direct Lending Investments, told Benzinga. "But when Apple does it, they just do it -- it's done, that's the final answer."
Disclosure: At the time of this writing, Louis Bedigian had no position in the equities mentioned in this report.
View Comments and Join the Discussion!
Posted-In: Apple Brendan Ross Direct Lending Investments iMac iPad iPad Air 2Events Tech Best of Benzinga