Major Retailers Are Reporting This Week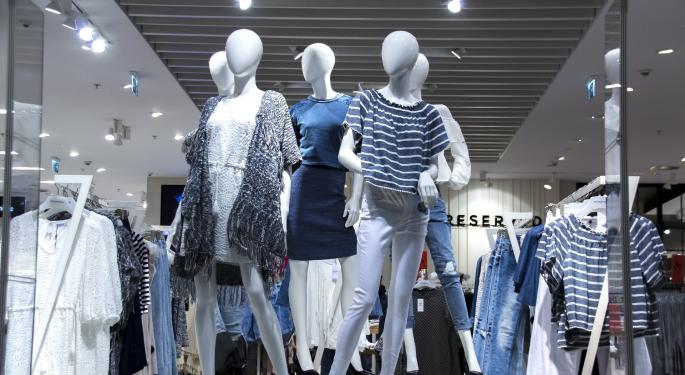 After strong earnings reports from tech and banks, Walmart (NYSE: WMT), Home Depot (NYSE: HD), La-Z-Boy (NYSE: LZB), Target (NYSE: TGT), Bath & Body Works (NYSE: BBWI), Macy's (NYSE: M), and Foot Locker (NYSE: FL) are taking center stage this week. Major US retailers will reveal how is consumer spending doing with the economy nearly fully reopened.
From home furnishings and renovations to personal care products and sports equipment, expectations are high as American consumer confidence was found to be at a 17-month high in July, further brightening the outlook for the remainder of 2021.
August 17th
Walmart, the world's biggest brick-and-mortar retailer is opening the week. Wall Street will be watching for any slowdown in the Bentonville, Arkansas company's booming online sales which grew 79% and contributed to record revenue of $559 billion in the company's 2021 fiscal year that ended on January 29th.
Bank of America analyst Robert Ohmes expects Walmart to keep growing market share in groceries but not only that, he finds its online sales growth may even outpace Amazon (NASDAQ: AMZN) due to its expanded e-commerce capabilities. Walmart reported nothing short of impressive results, including record top-line beats, strong same-store sales, consistent execution across all product categories, and even margin expansion, so it's no surprise that expectations are high. However, it is facing tougher comps so it needs to show if it can continue delivering at the same pace.
Another mighty box retailer, saw its net sales rise 20% last year to a record $132 billion due to home builders purchasing its materials as well as the hot housing markets in both the U.S. and neighboring Canada. On Tuesday, Home Depot will show if it can keep up.
Monroe, Michigan-based company La-Z-Bo, is dealing with higher raw material prices and supply chain constraints that are eating into its profits, but demand for its furniture products remains strong along with a record level of the backlog of orders. By most metrics, La-Z-Boy is doing well and its same-store sales rose 31% in the previous quarter, despite its stock struggling and falling 10% in the past six months as of August 13th.
August 18th
The eighth-largest retailer in the U.S., Minneapolis-based Target, has benefitted from the economic reopening that has most of the company's nearly 2,000 stores reopened. Target performed well during the pandemic as it grew its sales 20% last year while bolstering its e-commerce business. It pays a healthy dividend, increasing it since 1971 so it only needs to show it can keep the good times going.
August 19th
Bath & Body Works will report its first earnings after it separated from Victoria's Secret (NYSE: VSCO) who will also be reporting earnings on the same day and investors are eager to see a proof of it succeeding on its own.
Back when L Brands existed, it had performed strongly and exceeded estimates in the first quarter, but it revealed L same-store sales at Bath & Body Works rose 16%, which is a significant slowdown from a 41% increase in same-store sales a year earlier.
The New York-based retail giant, Macy's department stores, will be reporting on the same day after the strong first quarter with 57% YoY revenue growth as sales amounted to $4.7 billion, helped by government stimulus checks and eased Covid-19 restrictions that have encouraged foot traffic at its 725 retail stores. During the pandemic, Macy's got leaner as it closed many of its worst-performing locations and opened more of it's popular discount stores.
August 20th
Last but not least, another New York-based footwear and sportswear retailer whose stock is up 39% this year as of August 13th, Foot Locker, is scheduled to close the week. Despite the impressive run, many analysts think its stock could reach new heights due to its strong and growing digital business. After all, this is an interesting turnaround story as it is about a company that struggled for the most part of the past decade, and yet, it crushed EPS estimated for the first quarter of this year whereas its digital segment grew 43% and accounted for for one-fourth of total sales.
Consumer spending is the single biggest component of the U.S. economy that accounts for 70% of the country's gross domestic product so these reports are a big deal as they will provide a snapshot of a new reality that is still in the making.
This article is not a press release and is contributed by a verified independent journalist for IAMNewswire. It should not be construed as investment advice at any time please read the full disclosure. IAM Newswire does not hold any position in the mentioned companies. Press Releases – If you are looking for full Press release distribution contact: press@iamnewswire.com Contributors – IAM Newswire accepts pitches. If you're interested in becoming an IAM journalist contact: contributors@iamnewswire.com
The post Major Retailers Are Reporting This Week appeared first on IAM Newswire.
View Comments and Join the Discussion!
Posted-In: IAM Newswire Partner ContentEarnings News Commodities Retail Sales Markets General