Apple's First Ever $100 Billion Quarter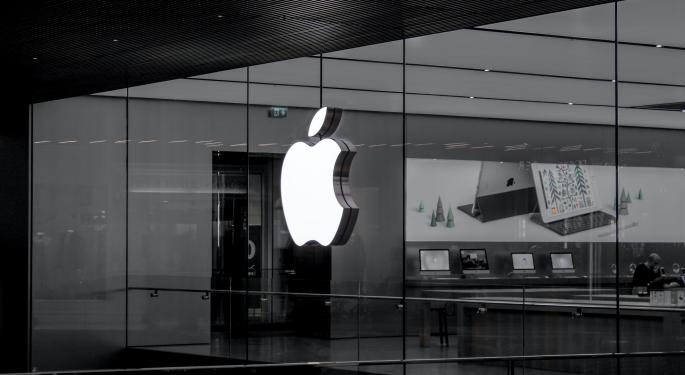 On the wings of iPhone 12 sales, Apple Inc (NASDAQ: APPL) delivered its first and largest quarter of all time, crossing the symbolic 100 billion mark in one quarter. This is the YoY increase of sales for 21%. This is the company's first-quarter after introducing iPhone 12 family (the iPhone 12 mini, the iPhone 12, the iPhone 12 Pro, and the iPhone 12 Pro Max). But not only iPhone sales went up. Every other Apple's product category showed an increase in double-digit percentages. Still, the main culprits for this sale super-cycle are the first 5G iPhone and the lockdown, so many consumers which held their older phones for some time just waited for the moment to upgrade to the latest mobile connectivity technology.
Q1 2021 Results
In its fiscal Q1 2021, Apple managed to achieve revenues of $111.44 billion, instead of the estimated $103.28 billion. This is an increase of 21% YoY. Even the later start of sale of iPhone 12 and the closing of several retail locations due to the COVID-19 pandemic could not harm the all-time high iPhone sales that amounted to $65.6 billion. The previous record was achieved in the fiscal Q1 of 2018, when the iPhone sales reached $61.58 billion. Earnings per share were $1.68, while the estimate was $1.41. All other product categories also performed well. Service revenues were up 24% YoY, iPad revenues increased 41%, Mac revenues hopped 21%, and the story goes on. The gross margin was 39.8% which is much better than the expected 38%.
Facebook
Facebook, Inc. (NASDAQ: FB) also delivered earnings beat with its fourth quarter results but the social media giant warned of impact from Apple privacy changes that are part of the iOS14 package. These looming changes along with a reversal in pandemic trends could harm its advertising business. Although its userbase in Europe increased from 305 million to 308 million daily active users, it fell In the U.S. and Canada, to 195 million daily active users from 196 million a quarter earlier which is why the company will be taking steps to reduce the political content on its platform.
Outlook
Although Apple did provide any guidance for the undergoing quarter, this has been the case since the pandemic started. Even with the lack of forecasts, the results speak for themselves. As its FAANG and tech peers, Apple had benefited from the pandemic as more and more people had to work or study from home. Not to mention that new Apple products don't come that often and the pandemic has taken away a lot of pleasures we get to enjoy in, so Apple is well set to ride this super sale wave.
This article is not a press release and is contributed by a verified independent journalist for IAMNewswire. It should not be construed as investment advice at any time please read the full disclosure. IAM Newswire does not hold any position in the mentioned companies. Press Releases – If you are looking for full Press release distribution contact: press@iamnewswire.com Contributors – IAM Newswire accepts pitches. If you're interested in becoming an IAM journalist contact: contributors@iamnewswire.com
The post Apple's First Ever $100 Billion Quarter appeared first on IAM Newswire.
Photo by Hussam Abd on Unsplash
View Comments and Join the Discussion!
Posted-In: Apple Inc. IAM NewswireEarnings News Guidance Economics Markets Tech