Thursday's Market Minute: Meet The New Bubble, Same As The Old Bubble?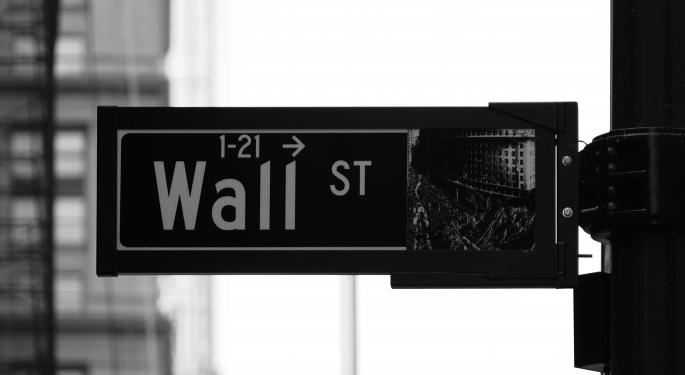 Gamestop Corp.'s (NYSE: GME) recent price action is easily one of the most extraordinary things I've seen in my trading career. For context, GME shares hit a low of $2.57 in early April of 2020 before exploding upward more than 13,400% to close at $347.51 yesterday, with the vast majority of the move happening within the past couple of weeks. It's anyone's guess what a stock that doubled overnight after Tuesday's close will do when the market opens today, but Gamestop shares reached above $500 in the premarket.
If you're gutsy enough to make a play on Gamestop or other trending names like Tootsie Roll Industries, Inc. (NYSE: TR) and BlackBerry Ltd (NYSE: BB), consider that financial bubbles often follow a similar price pattern. Check out Bitcoin during late 2017 to early 2018 for a prime example (you can check by loading this link into Thinkorswim – http://tos.mx/D24eV7V ).
Imagine an upside-down V-shape, representing the sharp increase as the product gains attention from the general population, then followed by a sharp decline from the inevitable profit-taking. After this stall in momentum, the bulls regroup and make another steep run up – but this time, the V-shape is smaller and price fails to break above the previous highs. At this point, there's not enough cash left on the sidelines to keep pushing prices up and the bubble pops, resulting in a big drop as panic takes hold and the scramble to sell begins.
Watch for this pattern to play out and be nimble in your trading if you see it starting to form, because the collapse can be catastrophic to those who bought into the uptrend late. I'm not saying I know when this will happen, or if indeed it will happen at all, but this pattern frequently plays out in situations like this. All I know for sure is I wouldn't want to be left holding the bag on this one, because there's a long, long way to fall.
Photo by Patrick Weissenberger on Unsplash
View Comments and Join the Discussion!
Posted-In: GameStop Corp. TD AmeritradeEarnings News Economics Markets