Wednesday's Market Minute: Nasdaq Joins The Party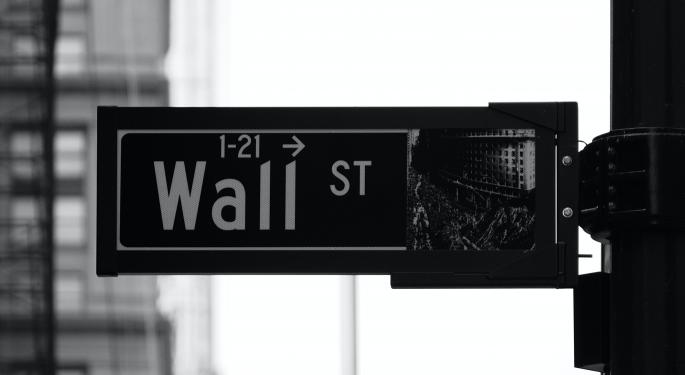 Almost exactly three months after its last all-time record, the Nasdaq yesterday joined the rest of the equity indices in notching a fresh high. Mega-cap growth stocks led by Tesla Inc (NASDAQ: TSLA) are now taking part in a rally that's been dominated by cyclical recovery trades that have been outperforming quarantine momentum stocks since September. It's a big deal because it shows the market impact of faster economic recovery doesn't have to be problematically one-sided. While many cloud stocks are still below their records, and pure stay-at-home trades are substantially below theirs, the big rotation into value is also working for semiconductors, and while it's unclear yet what a sustained rotation would mean for FANG, right now, it's at least not bearish.
Apple Inc (NASDAQ: AAPL) and Amazon.com, Inc. (NASDAQ: AMZN) are trailing the market in a notable way the past two months, but haven't broken down, and that's crucial to keeping a floor under the Nasdaq. Viewers of my shows know I've covered the market with a cautious tone since the first week of September, describing the Nasdaq as a "trap market," whose participation to the upside would be limited both by the ability of work-from-home stocks to thrive in a second mass lockdown, and in the event of a reopening that favors non-tech companies. That thesis is now being tested. If the Nasdaq meaningful breaks out higher, it will be very bullish for the market overall, as it suggests the two bouts of volatility in September and October were enough to shake out froth in quarantine trades without derailing the overall market.
Still, it's taking a lot for us to break even since September: two world-changing vaccines, renewed talk of stimulus on top of it, some of the hottest sentiment readings in history, and record-breaking ETF flows. The month of November was a historic rally by many measures, but the three-month return on the Nasdaq is about 1%, and that's a very low reading by this decade's standards, especially considering how much fuel we just put in the tank over that period. Will it be enough to reach escape velocity, or is our engine growing weary?
Photo by Patrick Weissenberger on Unsplash
View Comments and Join the Discussion!
Posted-In: Amazon.com Apple TD AmeritradeEarnings News Economics Markets General