Q2 Was Pure Heaven For The Video Game Industry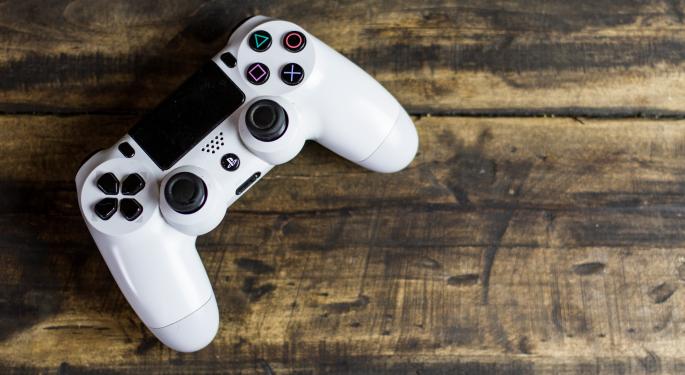 On Monday, NPD Group published a report that reveals that video game spending in the United States skyrocketed. Furthermore, it reached new heights during the second quarter. The pandemic and the resulting efforts to contain the spread of COVID-19 helped the industry realize revenues of $11.6 billion between April and June. This marks a 30% increase on a year-over-year basis.
Although content ruled the kingdom as $10.2 billion came from physical, digital and subscription sales, hardware didn't do so bad either. Gaming devices such as PlayStation 4, Xbox One and Nintendo Switch all grew at least 46% each. This is even more impressive considering that PS4 and X1 are in their final years. Not to mention that manufacturers encountered significant supply chain disruptions as the pandemic put the life we know on pause. Sony Corporation (NYSE: SNE) and Microsoft Corporation (NASDAQ: MSFT) have been working very hard as they stated there will be no delays and shortages despite these challenging conditions.
Gaming does not only offer a 'pseudo-gateway' but also an opportunity to connect with others
Moreover, this positive momentum is showing no signs of stopping. Gamers did not only gain a 'pseudo-gateaway' but also a way to stay connected with friends and loved ones. Only last week, Nintendo Co. Ltd (OTC: NTDOY) announced it sold 5.7 million of Switch units between April and June. This means Nintendo had sold 61.4 million consoles sold since it 2017 launch. As for its Switch library, a PlayStation 4 exclusive about a deadly pandemic destroying the world, The Last of Us: Part II, became the second-largest launch ever in the U.S. Nintendo's second bestselling game was Animal Crossing: New Horizons, a relaxing life simulator that was launched in March.
The second quarter's rise came after record spending in the first quarter. Therefore, the lockdown in mid-March only accelerated an already-established trend of heightened engagement in video gaming. This is why gaming analysts don't see any signs of this trend slowing down.
A possible setback
While video game stocks have been up year-to-date, they have a powerful enemy that caused these stocks to take a dive on Friday. The bad news was delivered by President Trump who announced an executive order that is aimed at TikTok's ByteDance and Tencent Holdings Limited (OTC: TCEHY) WeChat.
Tencent is an active mid-cap that is also the largest video game company in the world. Its portfolio includes some of the most prominent companies and games in the industry. Fortunately, WeChat's transactions are merely a small part of Tencent's massive empire. Tencent's ecosystem is so large that it is even overlapping with Apple (NASDAQ: AAPL), who is now turning to a service-based business model. Tencent might be a mid-cap but it has what it takes to compete with the big fish.
Outlook- the popularity of gaming is here to stay
Sony and Microsoft will both be launching their new consoles this holiday season. Sony even reportedly ramped up production by 50% to meet the increased demand for gaming. After all, people are still being greatly encouraged to stay inside their homes. Gaming already had a positive trend before the pandemic which only further amplified it. Pandemic or no pandemic, the outlook for gaming is positive.
This article is not a press release and is contributed by a verified independent journalist for IAMNewswire. It should not be construed as investment advice at any time please read the full disclosure . IAM Newswire does not hold any position in the mentioned companies. Press Releases – If you are looking for full Press release distribution contact: press@iamnewswire.com Contributors – IAM Newswire accepts pitches. If you're interested in becoming an IAM journalist contact: contributors@iamnewswire.com
The post Q2 Was Pure Heaven for the Video Game Industry appeared first on IAM Newswire.
View Comments and Join the Discussion!
Posted-In: IAM NewswireEarnings News