A Simple, 3-Step Approach To Navigating Your Way Through Earnings Season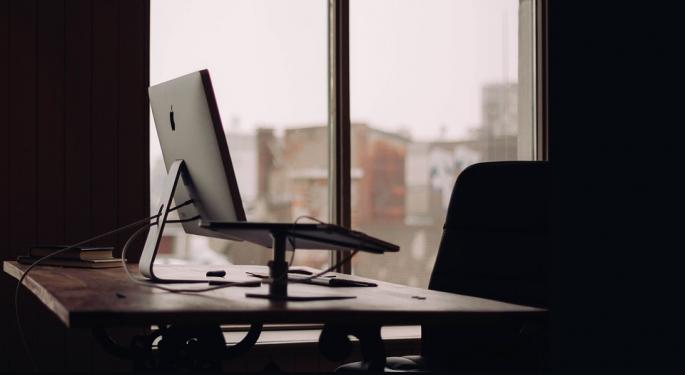 No sooner has Wall Street come to terms with the results of last quarter's earnings reports that another earnings season looms only weeks away. That means more volatility in the market as investors scramble to react to the latest 10-Q filings.
Earnings are critical for investors, both because of the short-term volatility they create for traders, and because of the potentially thesis-changing impact they can for those with long-term horizons. The bulk of Wall Street earnings are reported in a several-week span every quarter, but it's important that you don't let the sheer amount of data in a short period of time overwhelm you.
Because earnings are the primary driver of growth, it's critical that you have a picture in your head of a company's earnings before you make an investment, and reassess that mental picture after each new data point every quarter.
Here's how you should consider approaching your stock holdings (and potential future investments) ahead of the Q3 earnings season.
1) Use An Earnings Calendar
Earnings calendars are a really good way to stay on top of the rhythms of earnings season, especially for the stocks in your portfolio.
For example, the earnings calendar widget on FinanceBoards shows us several key pieces of information, like the consensus Wall Street estimate for Earnings Per Share, and future earnings dates.
Take a look at PepsiCo, Inc. (NYSE: PEP) below, which reports relatively early in the season.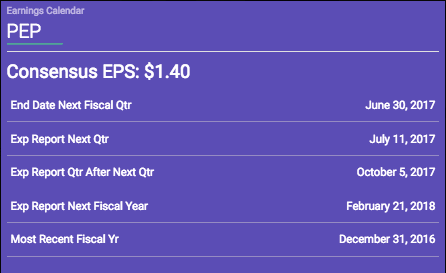 If you're looking for a place to learn more about FinanceBoards and how to use the platform, FinanceBoards holds weekly webinars Thursdays at 4:30 ET.
Right from the jump, we can see the most recent consensus EPS estimate followed by the expected date of the company's next filing, as well as its previous quarter's earnings release.
2) Know A Company's Earnings History
The usefulness in knowing a company's expected reporting day is limited if you don't have easy access to its past earnings performance. Does it have a history of beating or missing Wall Street's estimate? Are their earnings on an uptrend, downtrend, or flat?
To learn more about the Earnings Widgets on FinanceBoards, check out their Widget Spotlight Series.
Again, let's look at Pepsi. Using the Earnings History Chart widget, we can see how the company has performed compared to consensus estimates. Notice how the company seems to consistently exceed the market's EPS expectation by several cents.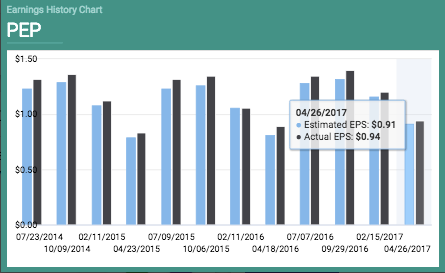 3) What Does The Stock Do After?
Analyst estimates are only a fraction of the overall earnings picture. There are also historical comparisons of a stock's performance before and after it reports. After all, that's ultimately what we're trying to analyze as investors: stock movements.
For this, lean on stock charts. Take a look to see if a stock typically moves up or sells off around earnings. This could tell you if Wall Street places a lot of emphasis on these quarterly developments, or if there are other factors that they're considering.
Given the sheer variety of tactics and resources available for tackling earnings season, those quarterly three-to-four-week spans are where a trader's digital toolkit shines.
Disclaimer: Financeboards is a sponsored partner with Benzinga. This article was written in conjunction with FinanceBoards, and may have been subject to their approval.
Posted-In: earnings season FinanceBoards WooTraderEarnings Education Markets Tech General Best of Benzinga
View Comments and Join the Discussion!