Hedge Funds Post Mixed Results Amid Policy Uncertainties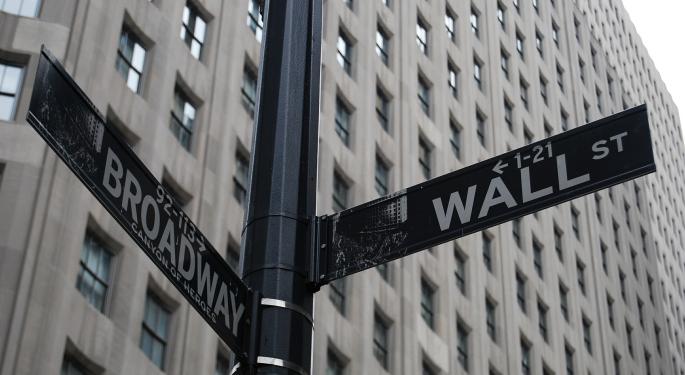 Burdened by uncertainty in global and U.S. policy, hedge fund managers posted mere 0.34-percent gains in March for a first-quarter profit of 2.29 percent.
At the same time, March's underlying markets gained 0.79 percent to contribute to a quarterly total of 5.06 percent, according to the MSCI AC World Index.
Strategic-Mandate Performance
Based on Eurekahedge indices, strategic mandates posted mixed monthly results, with the long volatility index suffering the greatest declines (2.02 percent) and the long bias index gaining 1.51 percent.
"This could be a result of potential improvements in yield prospects of competing asset classes, and the drawback in oil prices which could sabotage the recovery of underlying company assets in the medium-term," Eurekahedge wrote.
Overall, long volatility managers saw a 4.74-percent quarterly loss, while short volatility funds gained 1.43 percent monthly and 3.38 percent quarterly.
The long short equities index accrued 1.07 percent in March and 3.84 percent over the first quarter as event-driven funds rose 0.54 percent and 3.72 percent and distressed debt funds declined 1.21 percent and increased 2.02 percent over the same respective periods.
Regional Performance
For the most part, global hedge funds performed positively year-to-date and throughout the month of March.
All regional indices boasted positive quarterly returns with Latin America posting the highest gains (5.67 percent), followed by Asia ex-Japan (5.27 percent), emerging markets (4.92) Eastern Europe and Russia (2.95 percent), Europe (2.12 percent), North America (2.10 percent) and Japan (1.15 percent).
Monthly, the Asia ex-Japan index saw the greatest increase (1.57 percent), paced by gains among Greater China (1.82 percent) and India (4.36 percent) hedge fund managers. Meanwhile, the Japan index saw the largest decline (-0.74 percent). The North American index came out in the middle of the pack with gains of 0.48 percent, the European index rose 0.73 percent and emerging markets 0.6 percent.
Market Factors
For the most part, investments were plagued by caution surrounding uncertain policy reform.
"March was marked by investor skepticism over the Trump administration as proposed healthcare reforms to replace Obama's Affordable Care Act did not meet intended outcomes," Eurekahedge wrote in a report. "This led to an overall cautious sentiment in the market over the administration's ability to deliver reforms in other sectors as promised during Trump's campaign."
North American performance was also undermined by a slower-than-expected schedule for the Federal Reserve's interest rate increases, even as a strong NASDAQ performance — 1.48-percent monthly gains — reinforced the index.
The period was further marked by the initiation of Brexit and a strengthened Eurozone inflation rate, the latter of which supported expectations of tightened policy for the European Central Bank.
Related Links:
Machine Learning And AI: New Report Shows 40% Of Hedge Funds Created Last Year Were Systematic
Hedge Funds Could Be Big Winners From A Border Adjustment Tax
Bill Ackman Lost Billions Of Dollars In His Hedge Fund, But Not His Sense Of Humor
Posted-In: EurekahedgeEarnings News Hedge Funds Politics Legal Markets General Best of Benzinga
View Comments and Join the Discussion!