How One Wall Street Veteran Trades Around Earnings Reports And The Fed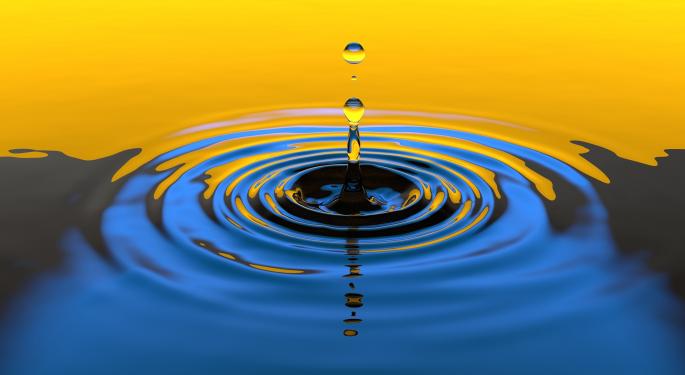 It's no secret that certain events historically trigger a lot of volatility. Earnings season, Fed announcements, and economic data releases are typically the biggest volatility drivers in the markets.
And in a rising market like the one we're currently in, this volatility can be at a premium for traders who take advantage of these news events as part of their strategy.
We asked Marc Chaikin, the co-founder of Chaikin Analytics and creator of the Chaikin Power Gauge stock rating and Chaikin Money Flow, how he trades around these volatile events.
Trading Around Earnings Reports
In the long-term, a single quarter's earnings report may not have much impact on a stock. Just look at the two stocks with the biggest positive earnings surprise in the first quarter of 2017: Donaldson Company, Inc. (NYSE: DCI) and Charter Communications, Inc. (NASDAQ: CHTR)
Donaldson, which beat analysts' revenue estimate by 829 percent, is only up about 3 percent since its earnings report on March 1, while Charter, which beat the revenue estimate by nearly 519% is up just under 5 percent since its report on February 16.
This can make trading around earnings very difficult, according to Chaikin.
"Well, once the horse is out of the barn, you've got a really tough decision to make because it's an emotional decision," he said. "I've found that very often whatever you do is wrong if you trade on emotion. If you sell the stock, [the price at which you sold] ends up being the bottom. If you hold onto it, then it goes lower."
To Chaikin, this is just one of the facts of life of investing. "It's the perversity of Wall Street, and everyone from the professionals to the average investor falls prey to trading on emotion."
Chaikin, whose career on Wall Street has spanned 50 years and involved everything from options trading to developing his own technical indicators and signals, says if he's going to trade a stock around earnings, he waits until a day after the report.
"So if you consider yourself in a strong stock and they report a positive earnings surprise, which you expected, very often the stock will spike up the next day," he said. "Now, that's not institutional buying. That's the public coming in after the fact. Institutions and smart traders who follow a methodology have already gotten in ahead of the earnings report."
Chaikin said he also looks at how a stock has performed before and after the past four earnings reports to get a feel for the trend. Earnings Consistency is one of the twenty factors that is incorporated into his Chaikin Power Gauge stock Rating, which assigns a rating based on a stock's recent earnings surprises, growth, consistency, trend, and projected P/E ratio, among other factors.
Trading Around The Fed
With the Federal Reserve signaling a rising rate environment, the market is closely watching Fed statements to see if their actions stay in step with their indications.
While he's not a fan of placing trades ahead of a Fed event, Chaikin pays very close attention to the aftershocks.
"I do think it is important to know how the market reacts. I think watching the Fed is really significant," he said.
Chaikin said he likes macro events like the Fed more to give him a historical perspective.
"So rather than trade macro events, I like to have that historical perspective. Are you going to be right every time? Of course not. Nothing works out 100 percent, but it's a lot better than trading on your emotions."
Chaikin Analytics is a sponsored partner with Benzinga. This article was written in conjunction with Chaikin Analytics, and may have been subject to their approval.
Posted-In: Earnings Education Entrepreneurship Movers & Shakers Federal Reserve Success Stories Markets Trading Ideas Best of Benzinga
View Comments and Join the Discussion!