A Tale Of 2 European Oil Companies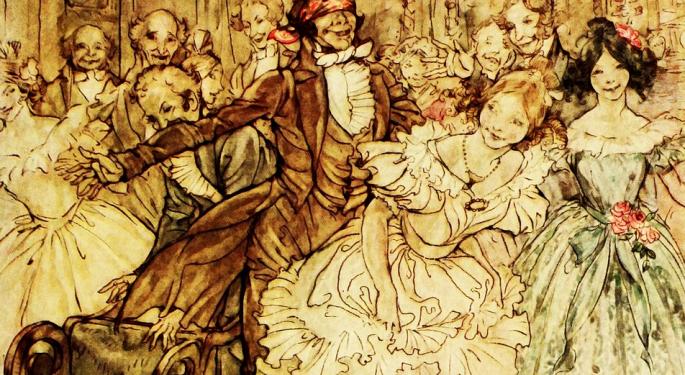 After U.S. oil giants Exxon Mobil Corporation (NYSE: XOM) and Chevron Corporation (NYSE: CVX) chimed in contrasting third-quarter results, with the former reporting year-over-year declines in earnings while the latter swung to a net profit, it was déjà vu in Europe.
BP plc (ADR) (NYSE: BP) and Royal Dutch Shell plc (ADR) (NYSE: RDS-A) (NYSE: RDS-B), Europe's two major oil companies, released their third-quarter results earlier in the global trading day. Reminding one of a Charles Dickens classics set forth in the 18th century, it was a tale of two cities, rather, two continents' oil companies.
Bottom Lines Diverge
BP reported third-quarter underlying replacement cost profit of $933 million, or $0.30 per ADS, down from $1.8 billion or $0.60 per ADS in the year-ago period, although up from $0.23 per ADS in the previous quarter. However, the drop was not as worse as some analysts had been estimating.
For the uninitiated, replacement cost profit is a metric that used to report profits in the oil industry as per the accounting norms.
The profit decline at BP reflected falling oil prices that is denting top-line results, although the outperformance versus expectations was aided by a tax benefit of $164 million compared to a $1.16 billion tax expense last year.
Meanwhile, the comparable measure for Shell, which it calls as CCS, or current cost of supplies, came in at $1.4 billion, reversing from a loss of $6.1 billion in the same period last year. Excluding items, the CCS was $2.8 billion versus $2.4 billion last year. The company recently bought smaller rival BG Group for $54 billion.
Production And Revenues
Total revenues and other income of BP were down roughly 16 percent to $48.043 billion.
BP's production fell 5.9 percent year-over-year to 2,110 mboe/day, with underlying production also down 2 percent. At the same time, oil & gas production at Shell rose 25 percent to 3,595 thousand boe/day.
Meanwhile, Shell saw its top line fall to $62.94 billion from the year-ago's $69.18 billion. The company also announced an interim dividend of $0.47 per A ordinary share and B ordinary share.
Outlook
BP said it expects fourth-quarter production to be slightly higher than in the third quarter, reflecting recovery from planned seasonal turnaround and maintenance activity.
Adopting a cautious stance, BP said it would trim its capital expenditure for 2016 to $16 billion from the $17 billion to $19 billion expected at the start of the year.
Shell also trimmed its capital investment for 2017 to around $25 million, at the low end of its plan of $25 billion to $30 billion.
In pre-market trading Tuesday, shares of Shell were up 3.69 percent, while BP was sliding 1.74 percent.
Posted-In: crudeEarnings News Eurozone Commodities Markets Movers Trading Ideas Best of Benzinga
View Comments and Join the Discussion!